What can you say about your own party? Well, let me start by telling you, it's a helluva lot of work! Who knew? I had never thrown a real party before, so I had no idea. Okay, there were lots of things I had no idea about. Who knew working with adidas practically meant you had to go to Mr. Adi Dassler himself for permission to do anything? Who knew my photoshop skills were so bad that Rob from Sneaker Game worried that nobody would come to my party? Here's how the flyer looked before and after he helped me hook it up...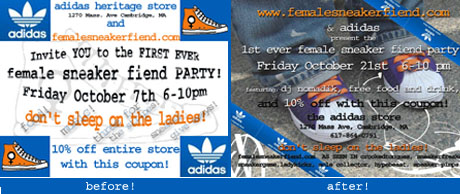 Pretty funny, right? You might also notice the date changed, but that's another story...
Who knew that the male sneakerheads of Boston would step up so generously? Who knew my dog Herschel would be so good at outreach? Who knew that girls from Boston would hear about the party, and not only come, but run around town doing their own outreach? Who knew heads would come from as far away as Worcester, NYC, Belchertown (where?) and Holyoke? Well, I'm not saying I slept on any of them…but wow. Thanks y'all. That's really all I can say.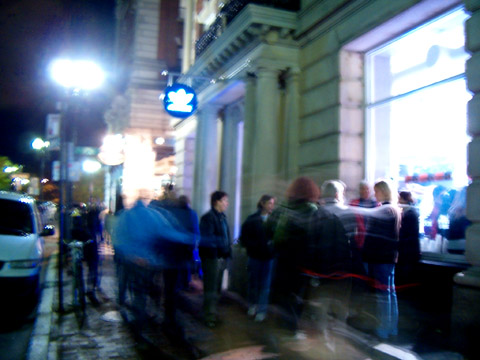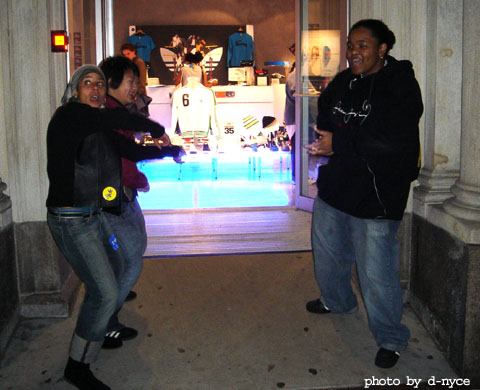 Thanks to the set up crew, more for the love than even the great layout!
Thanks to d-nyce and Char, for holding it down at the scanning booth, taking pics and having my back.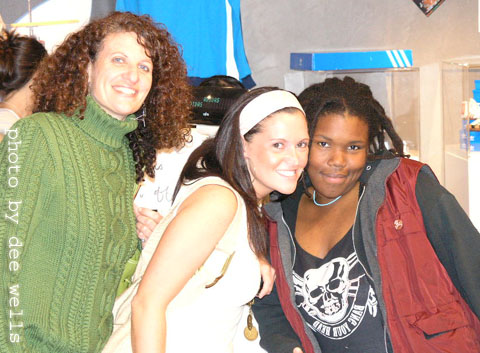 Thanks to the artists—the Rob Squad, Savvy, d-nyce, Lis, Georgie, and all the taggers. Here's Problak's FSF banner: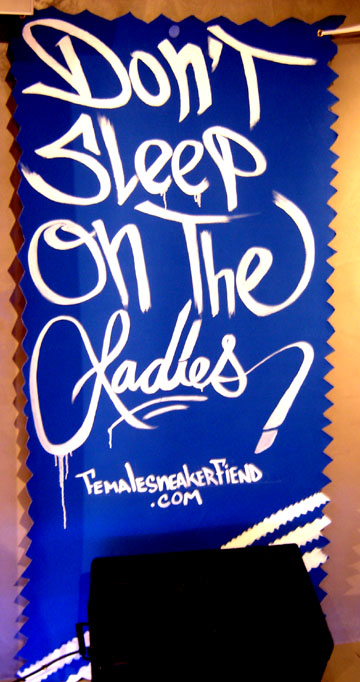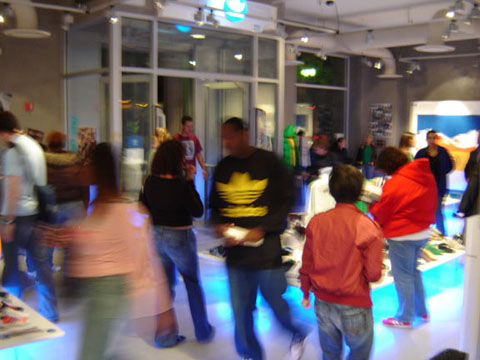 Thanks to Nomadik for spinning some dance-worthy, girl-positive, old skool, sneaker-poppin' jams. (To catch up with her, check out solekore.com)
Here's the result of our on-site adidas scan project: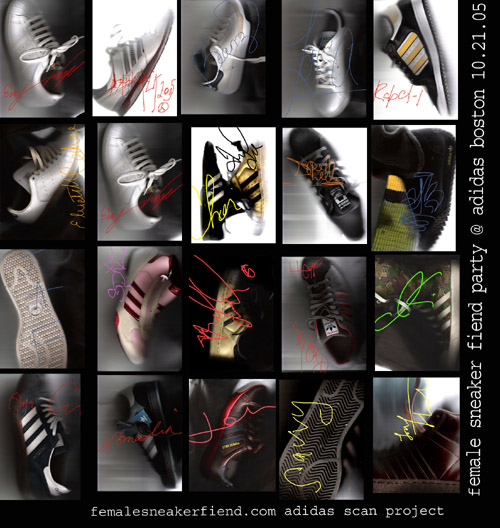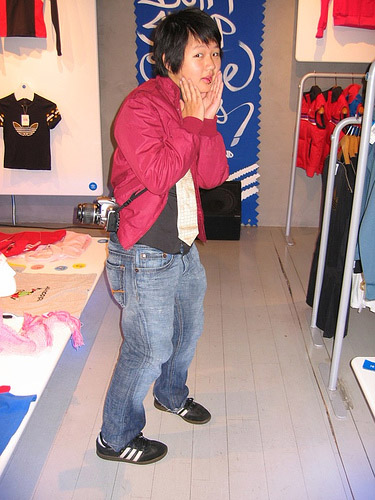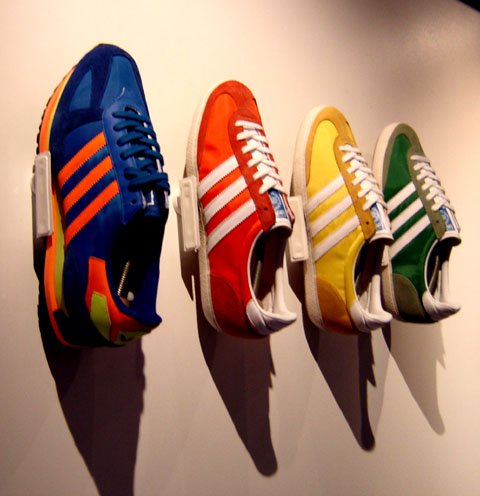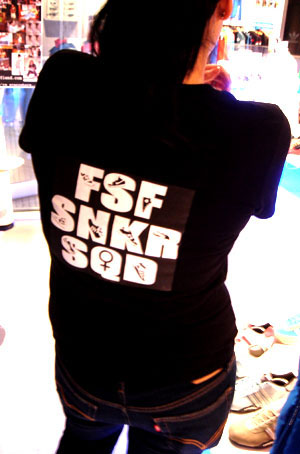 Thanks to the Holyoke crew for rolling deep and remembering me!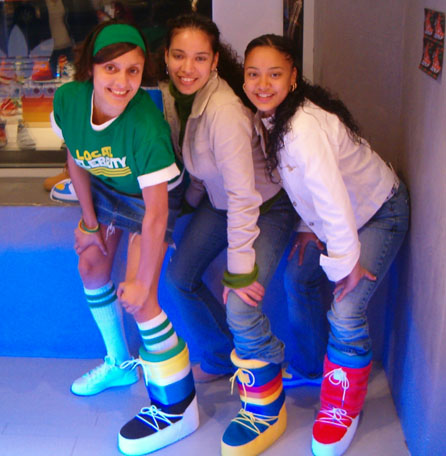 Thanks to Julian for doing a bit of every- thing—spinning, coordinating it on the adidas side, and taking heat from all sides!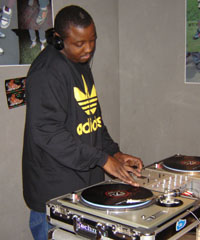 Thanks to the male sneaker fiends—Jeff, Dee, Rob, Mike, Alex, and Josh.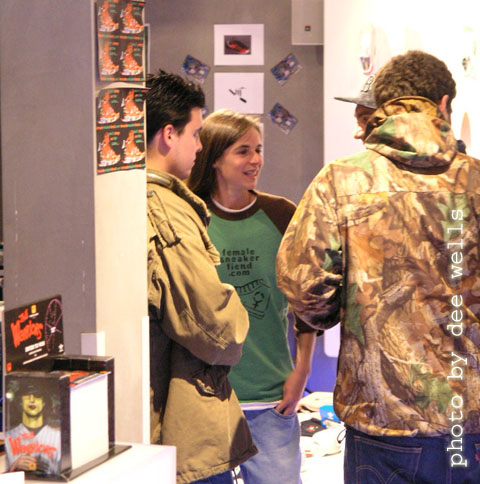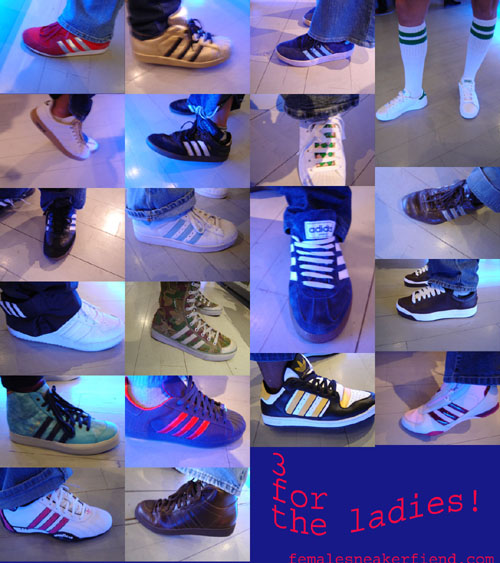 And thanks much to adidas for the hot kicks!