Sneakart is a new company that grew out of a great idea: What if everyday folks could REALLY hook up their sneakers? What if sneakerheads could bring used kicks back to life with fly new designs? Well, we liked their train of thought, so we threw a party with them! Re-Up hosted, karmaloopTV filmed, DJ Ill P came to spin, and Sneakart kicked in 30 sheets of "sneakfilm", and we invited folks to come try it out... here are our results: (Editor's Note: For more on Sneakart, check our interview with co-founder Zoe.)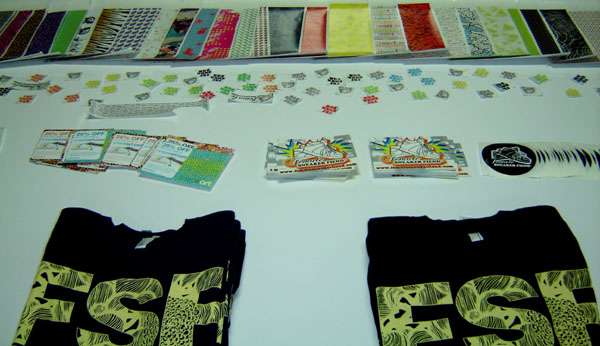 Before and after, thanks to Fetti!
Leesha's Elephant Air Maxes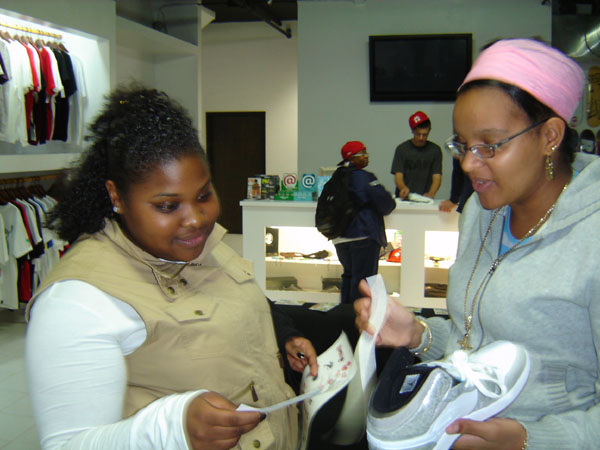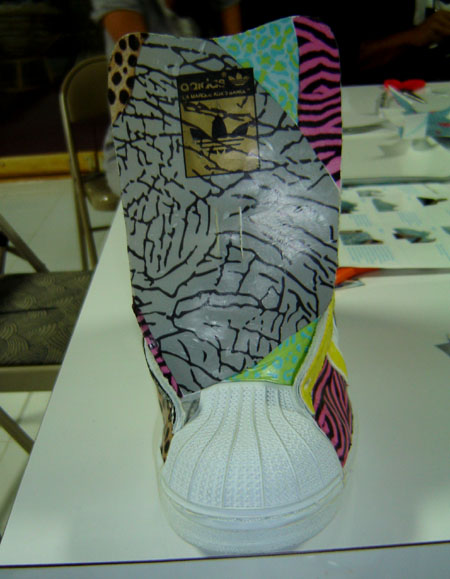 Pinkeye got open on these...
Jenny from Yours Truly Brand, Lori, DJ ILL P and Pinkeye
Sneakart works on Crocs, too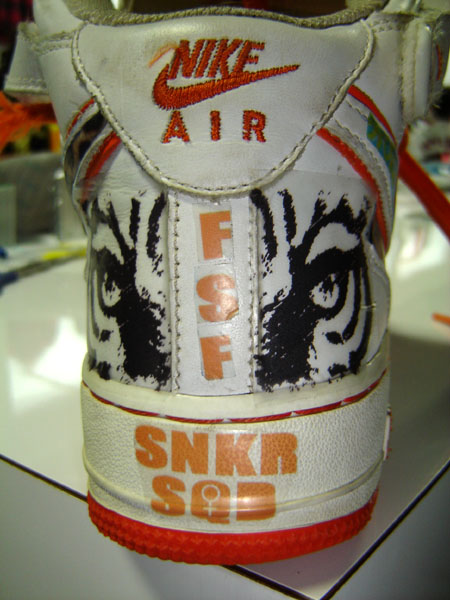 Boys got in on the action, too
Fetti and Pinkeye reppin the new FSF SNKR SQD tees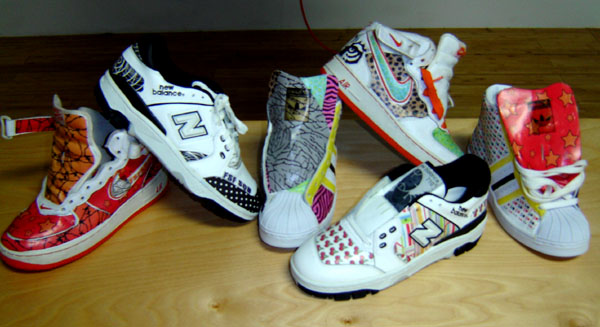 A few of the killer results!
Many thanks to our partners... karmaloopTV, Re-Up, DJ ill P and Sneakart !