The International Sneaker Battle came to Hartford with all sorts of new customs and hot collections. Best of all, guess who got to judge? Now THAT was fun...and heated.
(for a peak at the first Int'l Sneaker Battle in Edison, NJ, check this...).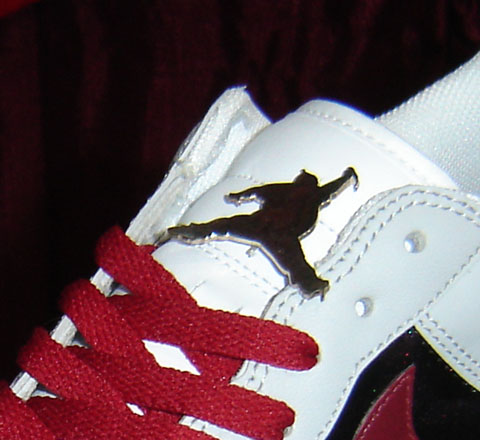 Air Pun? Winner Best Custom.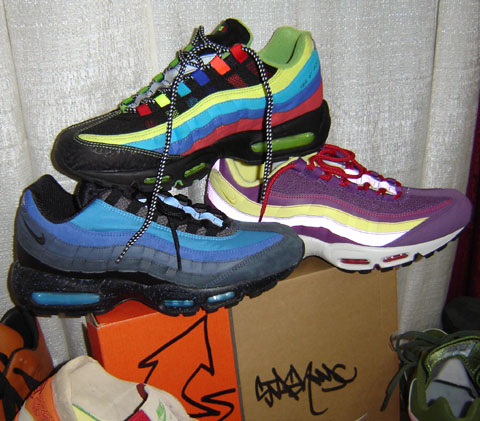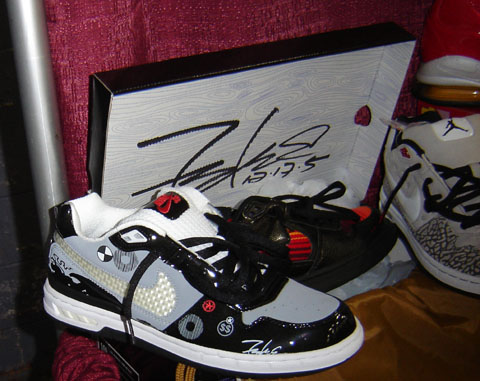 Me and my twin, Heather, who was super helpful!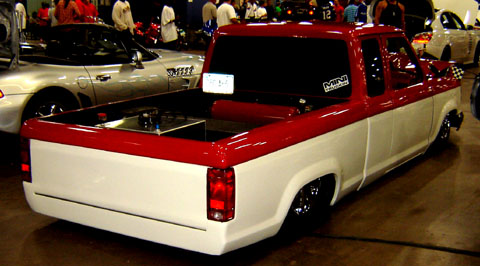 Just a little bit of the winner, Best Display.
A piece of the Best Overall Winner.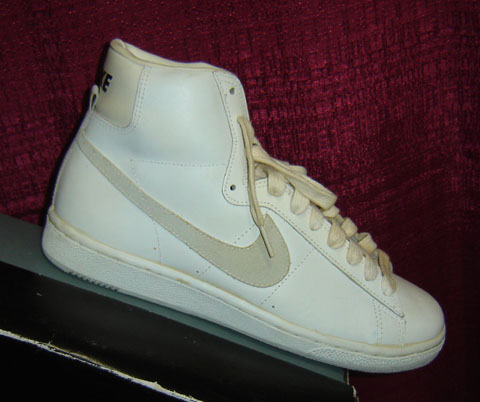 Ah, my favorites of the show! 1985 white on whites...
Gourmet Chef's Dreamcatcher
Baby Air Jordan 1s with Mandela, their original owner! Winner Best Jordan.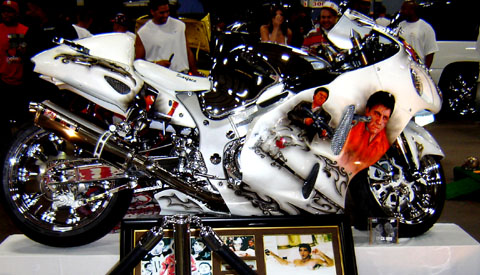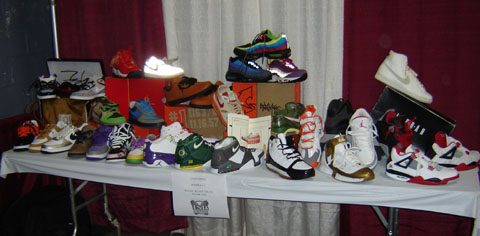 Winner, Best "Other" Collection
Ewing in Nikes!? Winner Best "Other" Pair