WE'RE BACK!!
Boston, MA April 16th and 17th, 2011
Back by popular demand, Sister 2 Sister was even bigger this time around. We had over 20 participants, including our first ever middle schoolers. The whole crew worked hard, improved a ton, and had a great time... Many thanks to ALL of our mentor teachers (Converse--Alex, Ann and Katrina; Reebok--Shaona, Pam, Sarah and Rose; New Balance--Precious; Sperry Topsider--Layla) Here are some shots from the weekend...
Almost the whole gang!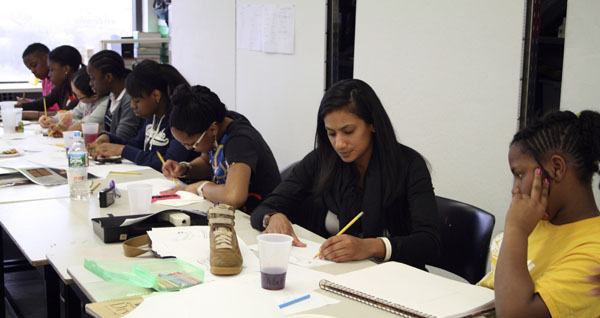 Shaona demonstrates a drawing technique to Angelica
We had three design teams. This group had to design a new brand that would be popular with the younger set who frequent Journeys stores...
This team worked on a female skate line as a mock assignment for Converse. We all got to visit Converse the next week to get an exclusive tour, presentations from women in the industry and feedback on our designs. Thanks Converse!
This team got busy designing a line of shoes inspired by women in hip hop.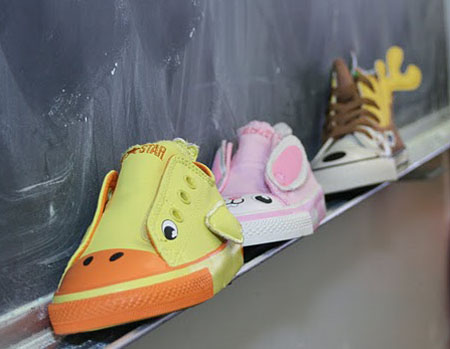 Our mentors brought in examples of their work, including Alison's adorable kid kicks!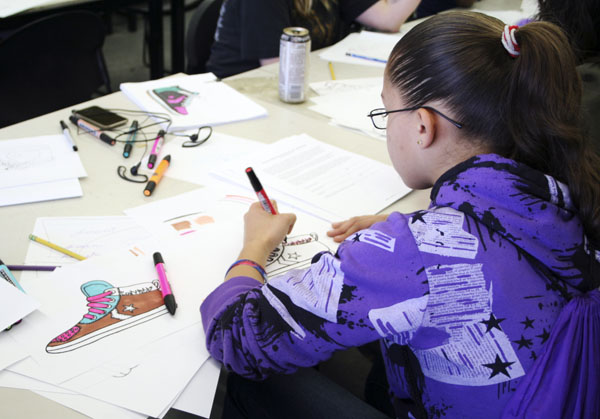 Imani busy on her Converse skate shoe.
Stephanie explaining her button concept to Sarah from Reebok.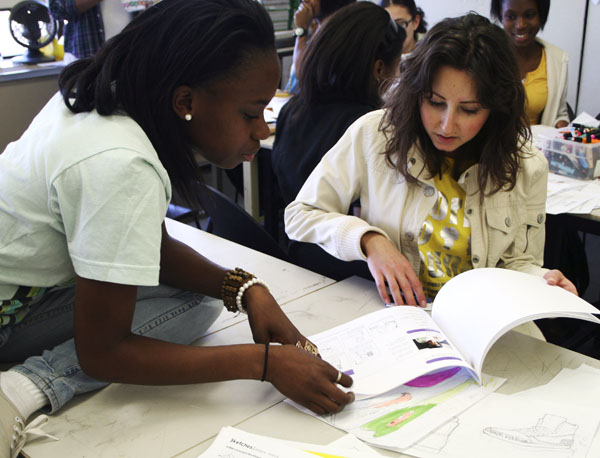 Sabrina consulting with Layla from Sperry Topsider.
Gifty shows her "invisible dance shoes".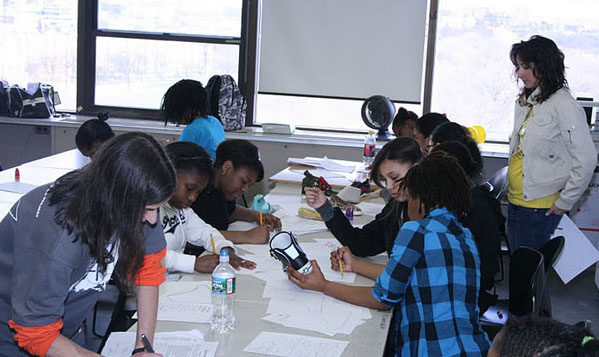 Kathleen shows her Converse skate shoe.
Inspiration for our women in hip hop kicks...
The "New Brand" team talks about their concept.
Shante shows her final sketch.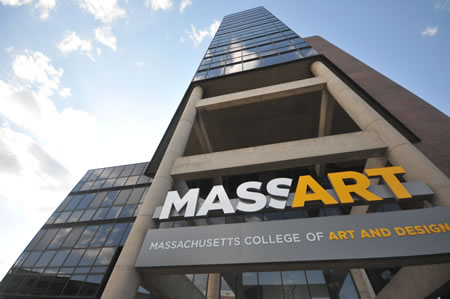 The event was generously hosted by the Massachusetts College of Art and Design.
Our amazing title sponsors were:
Our fabulous event sponsors also included our friends at Pensole and the No. 2 Foundation.
Many thanks to our photographers, Natanya Khashan and Felicia Eason!