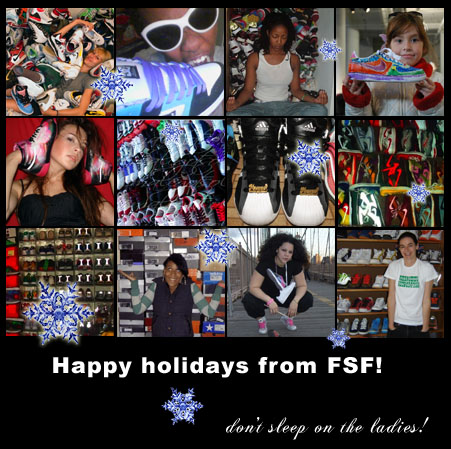 Happy Holidays to all of our fabulous female sneaker fiends and friends!
Thanks for making 2008 a wonderful year. This year we saw more worthwhile women's kicks than ever before, more powerful, on-point women in the industry, and more phenomenal collabs and projects with women artists. And 2009 promises to be even better!
Don't sleep on the ladies!
Lori
PS--Join us here.