STILL LOOKING TO COMPLETE MY COLLECTION**
+Love blazers, AM 1's & 97s, & 95s, AJ I, III, IV, V, VI, VII, X's, XI's, XII's, DUNKS, HI-TOP DUNKS, VINTAGE AIR FORCE JEWELS
4.5Y - 5Y
Pennys, CB 34s, griffeys emerald, griffey royal blue, Og powder x's, Pillars, and jewel af1s ( I need grod jewels, metallic teal jewels, neon colored jewels and other vintage: bakins)
Agassi air tech challenges from 2000, air checks, og Dukes, uptempos, reebok pumps, cross trainers.
neon uptempos, sharks, wheat his, stabs, air max 90s, am 95s, chili af1s, safari, hulks, purple pigeons, and vandels.
blk/red retro Is, columbias xis
My cool grey xi's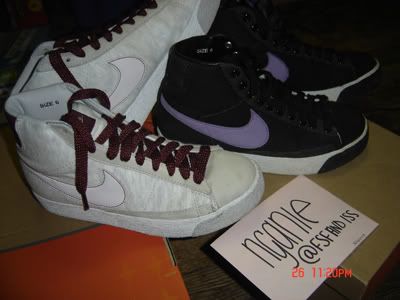 My blazers ( i sold my igloo/tweeds)
OG white infrareds (yellowing on midsoles - HELP! i want to restore it

)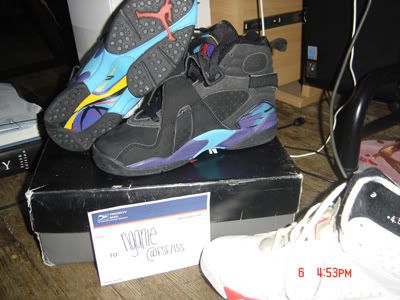 OG DS AQUA VIIIs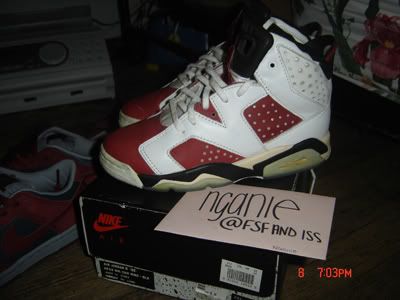 OG VI CARMINES

'99 RETRO FIRERED Vs (iceyy

)
94' AJ Is ( I need blk/blue Is, and sky jordans)
ds orange af1s (i need neon green and yellow so help me out

)
powerwall am 95s ( Help me with a pair of turbo pink am 95s)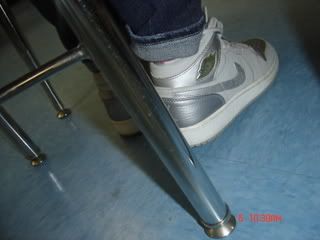 semi-beater met/silvr Is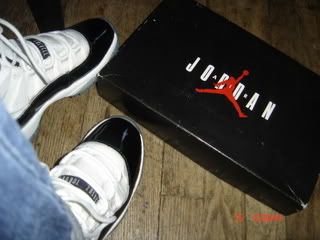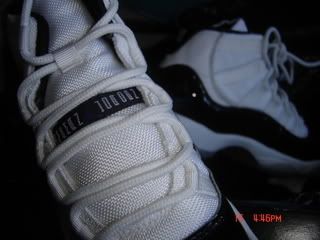 JUST RECIEVED MY OG CONCORDS!




thanks for viewing..will update later on with better pics of my collection so far.
---------------------------
waiting for my retro concords, VVNDS mocha and cement IIIs, and just searching for my wanted.