hellooo fsf :]
black & gold i's
acrylic on canvas
16x20inch
requested by melly mel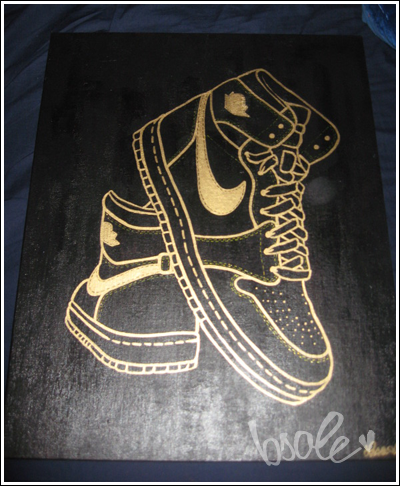 fuzzy the baby bear
from the mupet babies
acrylic on canvas
16x20inch
1 out of 3 (mupets collection)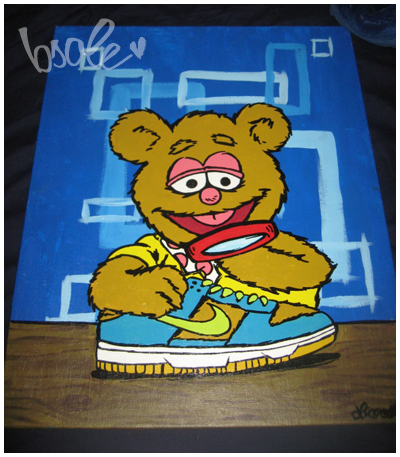 "solemates"
acrylic on canvas.
1994 bred i's & chicago i's
on white background. it's
really big, i think almost
3ftx2ft? inspired by a member's
photography on iss.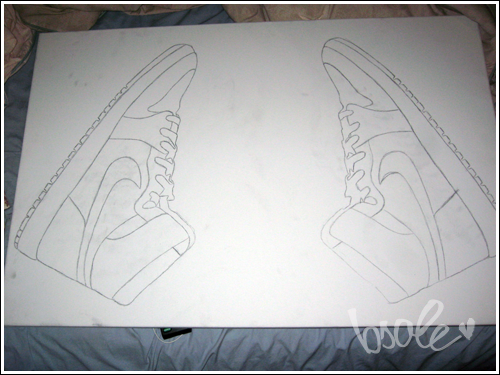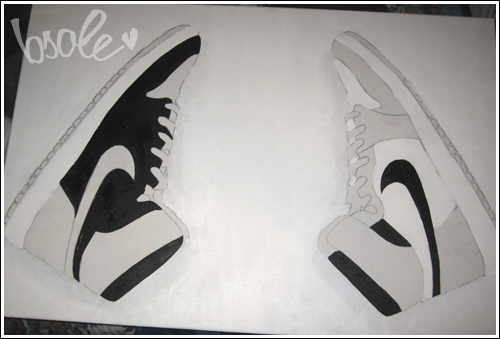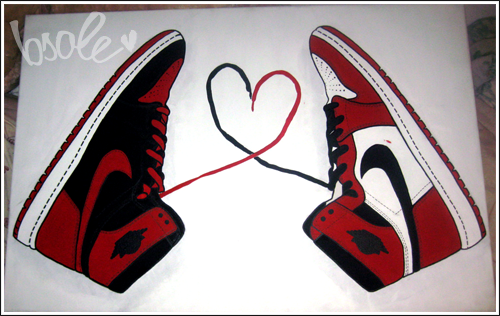 "bear in the box"
it's acrylic paint on canvas, &
the for the perfect black lines,
i used a paint marker. makes
it sooo much easier.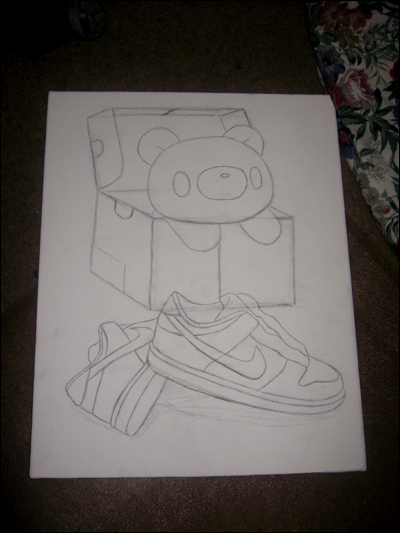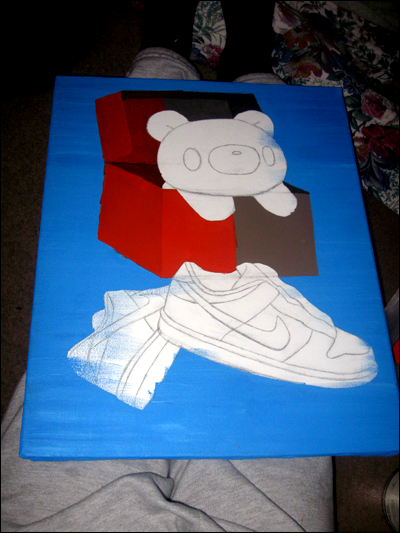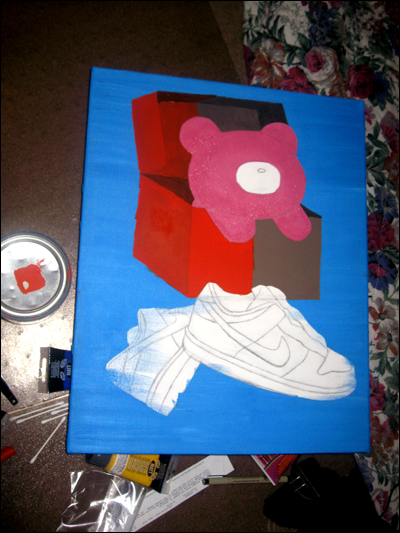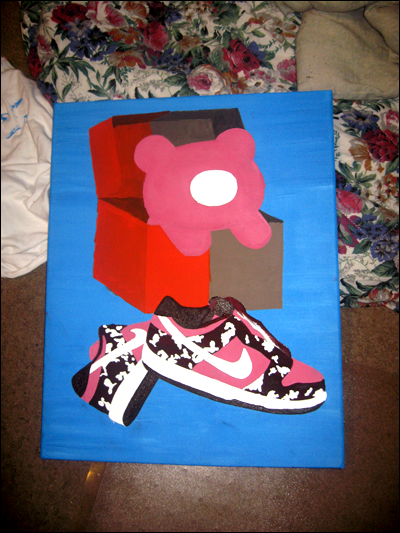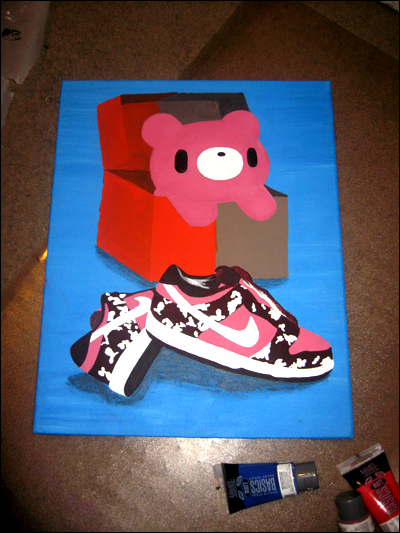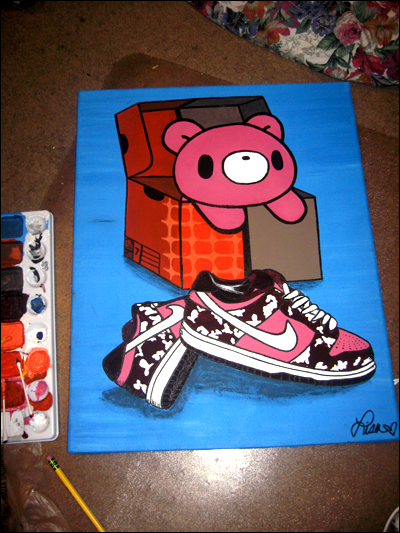 p.s. who know what is missing from the painting?

& here's the "more" part of this topic :]
some older work i've done in the past.
iii's set
painted as a set so when you hung
it up, it'd look like the first picture.
was inspired by how good the ground!d
one came out, so decided to do these.
it's white cements & true blues &
obviously the cement print :]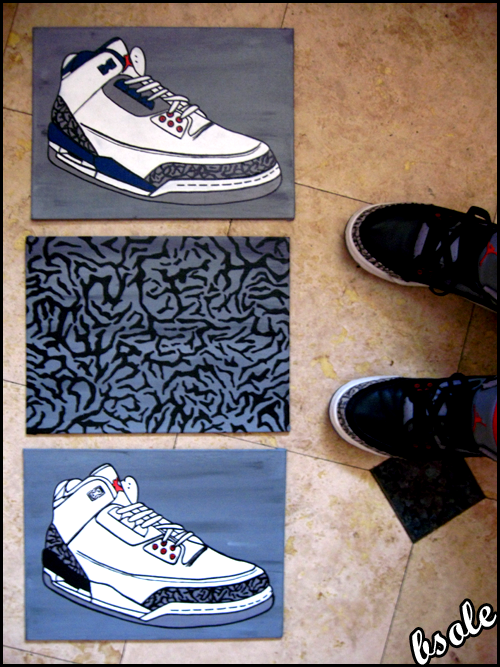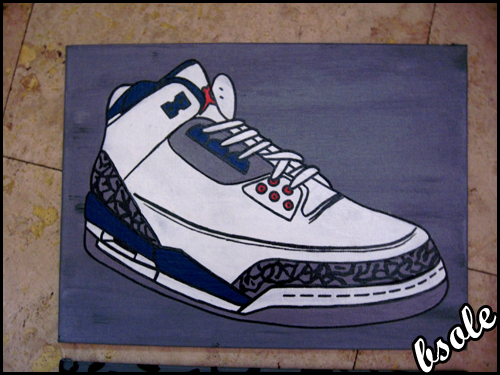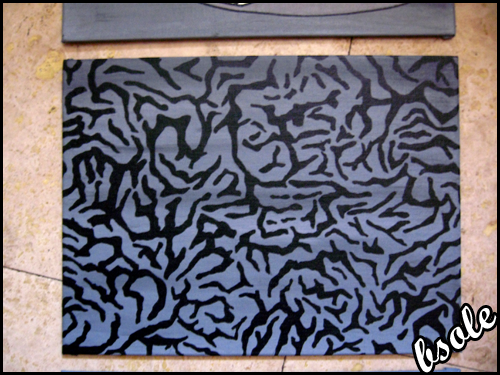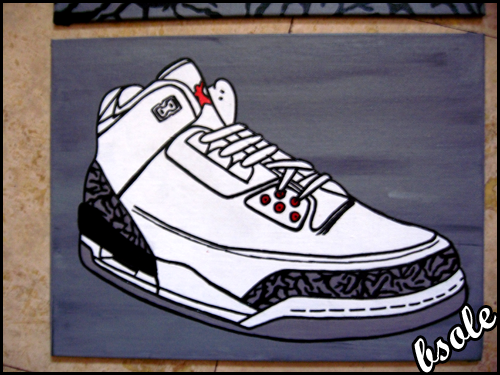 cement iii's ground!d's exclusive ;]
painted for a local clothing botique
"carmines"
air jordan carmine vi's on yellow background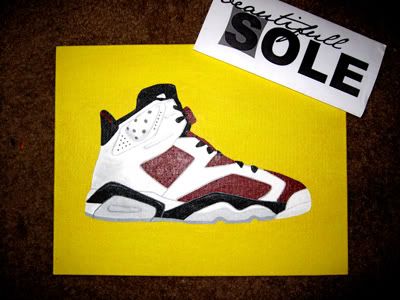 "456"
air jordan iv's, v's, & vi's on red background with metallic paint splatters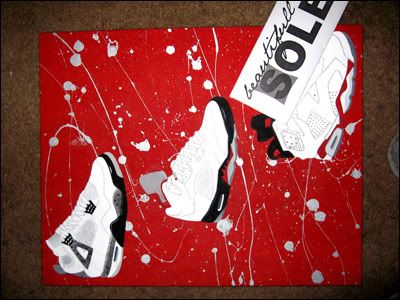 "hungry homer"
homer simpson drooling on a pair of nike sb "homer" dunks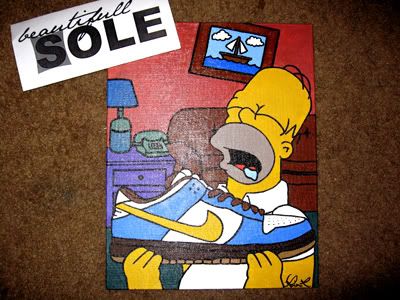 "orange premes"
nike sb orange supreme hi's on lime green background with gold paint splatters
this was a gift to Mitch Sanedrin, from supreme soul; abdc.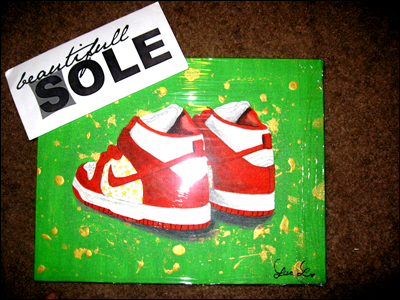 acrylic on tote canvases (canvas bags like the old ladies carry

)
"camille's bag"
pic was taken when it was unfinished, but as you can see, it's a nike box cover with a skull, suposedly zoo york blazers,
and a "hi my name is" name tag with her name on it. i also threw in a turn table above the name tag.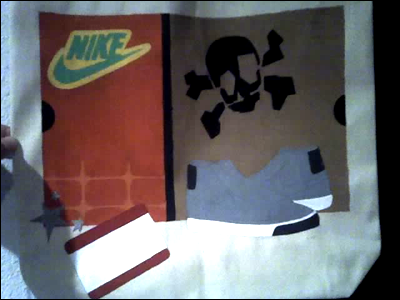 "melisa's bag"
this pic was also taken unfinshed. but yeah, my friend skated and she showed me a pair of dunks i do not know the
name of, but she liked it so i threw that in with her name and some arrows or whatever. oh and a stussy skull :]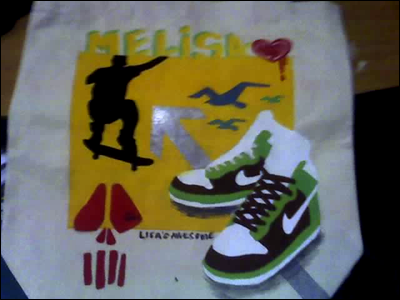 "my bag"
this is a bag i painted for myself on my sweet 16th bday last year. my bro&old bf bought me a pair of
cardinals, which i really really really really really wanted. i painted this before i got the shoe itself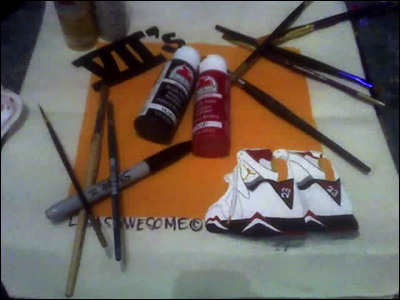 "military"
this bag i also painted for myself. military iv's. i painted this thinking that i will get a pair. but till this
day, still don't have a pair of miliarys to go with my military bag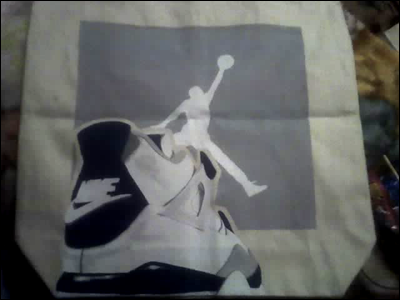 misc drawings & other art ;]
spanish project
suppose to be me. yeah, right x]
girl with supreme tee & orange supremes
with black sharpie & crayola crayons<33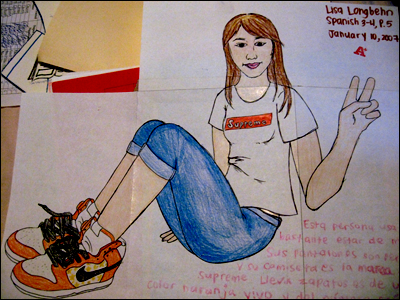 "ajvi's"
pencil drawing of air jordan vi's for my old bf. vi's were his grails
lisasawesome is my myspace tag, don't mind x]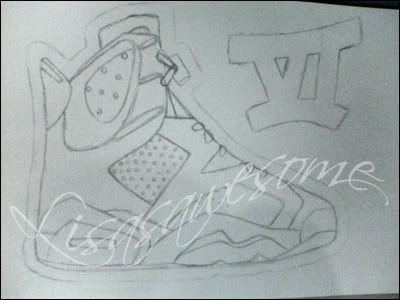 "spacejam alien"
pencil drawing of the alien from spacejam. this is the pic from the back of the VHS x]
if you have it. oh yeah, originally his arms aren't bent. but i couldn't fit it on the board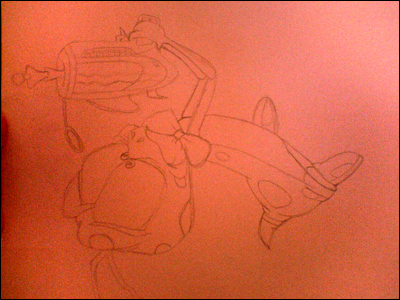 "mars"
washable paint on a cardboard. this pic is the famous pic of spike lee. rawr hehe.