Simple and sweet.
.located in NYC/ meet ups in Broadway-SOHO Area/Chinatown/BK-BORO Park & Bayridge ONLY (if you can't meet in these areas please get it shipped)
.I take (listed according to my own preference) Cash*at your own risk /Money Orders/Paypal+4% (Shipped Items ONLY)
.I will NEVER ship first, so don't even try
.PM will be the quickest form of contact
.prices are firm unless otherwise stated & shipping not included (+$15 via USPS Priority Mail + tracking)
.shipping within 5 business days of payment received & cleared.
.look at pictures before asking for more ( I already took a lot & will only add more if necessary)
.selling mostly cause I don't wear them anymore, nor am I into the shoe game as much (granted I still have some but these are ready for someone else to love & care for… and of course FLAUNT (;
2004 AIR JORDAN 13 (RETRO)
SIZE 3Y
BLACK/TRUE RED
Description: OKAY lets be honest, these shoes are beat. BUT Have plenty of life in them! NOT OG Owner, but I only wore 1x. Insole Jumpman no longer visible. Hologram is still GOOD (probably near perfect). On BOTH Toebox, the shoe has ripped int he corners (View Pictures). Shoes are a bit dirty, with paint chips along the mid sole. Left Shoe has a *small* gap between the shoe & sole (some shoe glue can fix that asap). Does NOT come with OG laces, but laces that are pictured.
S/O 40$ OBO
BIN: 50$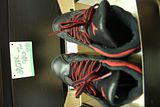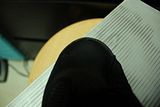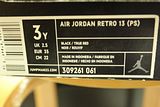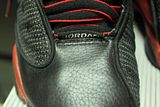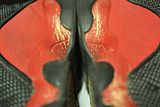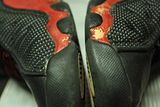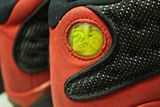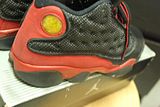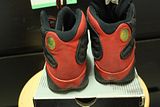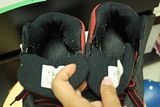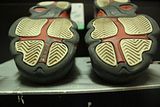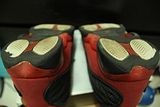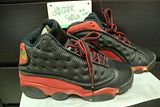 2010 JORDAN 13 (RETRO)
Size: 3Y
FRENCH BL/UNIVERSITY BL-FLNT GRY-W
Description: Worn 2x! There is lint of the insides (in pictures) I made the mistake of wearing some linty socks. It happens to the best of us! Lol. Hologram super visible! Don't remember if it came with a card, but nevertheless, I don't have it. Besides that, OG Everything (Tissue too!) OG Owner
100$OBO
BIN 150$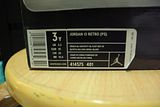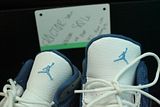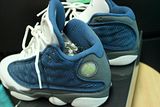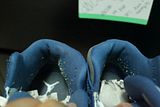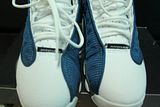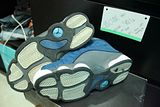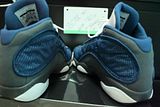 [SOLD!]
2009 JORDAN 11 (RETRO)
Size: 3Y
BLACK / VARSITY ROYAL-WHITE