Hey ladies! It's been a while for me being on this.

Payment: Paypal (+4%), Money order (with tracking for your benefit, not mine), or concealed cash.
I will not ship first.
Shipping included with bid.
NO TRADES.
ALL SALES FINAL.
PM me if you want more pictures! Always willing to show more.
Pics taken without flash.
Here we go!
PILLARS sz 5.5Y
Worn by me only once. Previous owner a number of times.
The black is scratching off. Old shoes.
Slightly yellowing. Again, old shoes, but amazing heat ladies.
Dirty, but I'll clean them before shipping.
BIN: 100OBO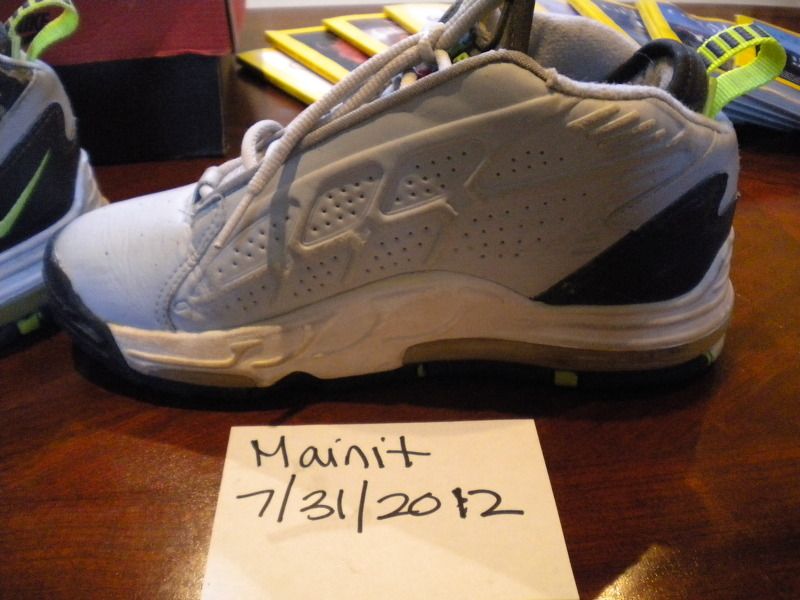 [Hulks sz 5.5Y]
SOLD
[Away (Ray) Guns sz. 6Y]
SOLD
[Takashi P-rods sz 5.5Y]
SOLD