READING IS FUNDEMENTAL!
High offers will be updated as received. I am not interested in trades & please do not PM asking for S/O, H/O or availability since it is listed here. I repeat:
I AM NOT INTERESTED IN TRADES & PLEASE DO NOT PM ME ASKING WHAT THE S/O, H/O OR AVAILABILITY SINCE IT IS LISTED & UPDATED HERE
. Messages regarding this will be
IGNORED
.
SERIOUS BUYERS ONLY!!!
Payment Methods:
*Money Order with Delivery Confirmation (at your own risk)
*NYC Meetups are preferred (My time, my place which will be negotiated)
*PayPal +4%/Concealed Cash
*Shipping: Please add $10 for shipping. I will ship to Canada/International only if you pay the extra shipping charges.
Please have cash in hand. No sneakers will be shipped/handed over unless payment is received IN FULL. I never ship first so don't ask me to.
If you have any questions, please do not hesitate to ask! I am willing to negotiate prices on most of this stuff. PM me!
Thanks for looking. Offer away!
Miami Vice Reebok PumpSize:
7M
Condition:
DS. Never worn. Never tried on.
S/O:
$150
H/O:
Air Max 90Size:
6.5M
Condition:
VVNDS
S/O:
$100
H/O: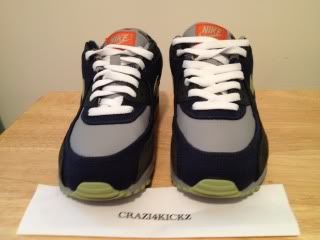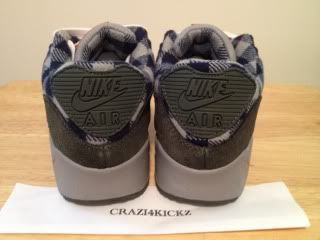 Court ForceSize:
6.5M
Condition:
VVNDS.
S/O:
$110
H/O: