Size 5.5 and 7 grapes. 160 shipped.
PAYPAL Payments Only
Will Ship anywhere in US for $10-15.
Multi pair discounts are given.
All offers have a maximum one week shelf life. If no one else wants it, it's yours. Leaving the bidding wars on eBay.
Free Shipping on all purchases over $200
PM for a more immediate response.
SIGN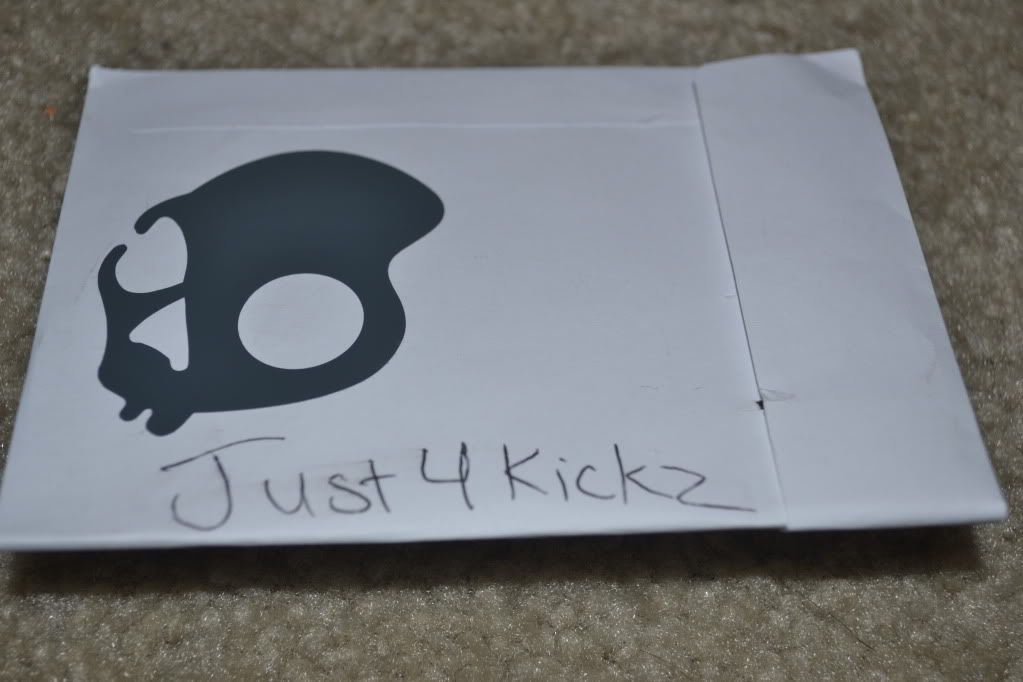 DEADSTOCK
Polarized Pink Foamposites sz 6.5
S/O: 325 BIN:375
pictures coming soon
Military 4s sz 6
BIN: $150(now $120)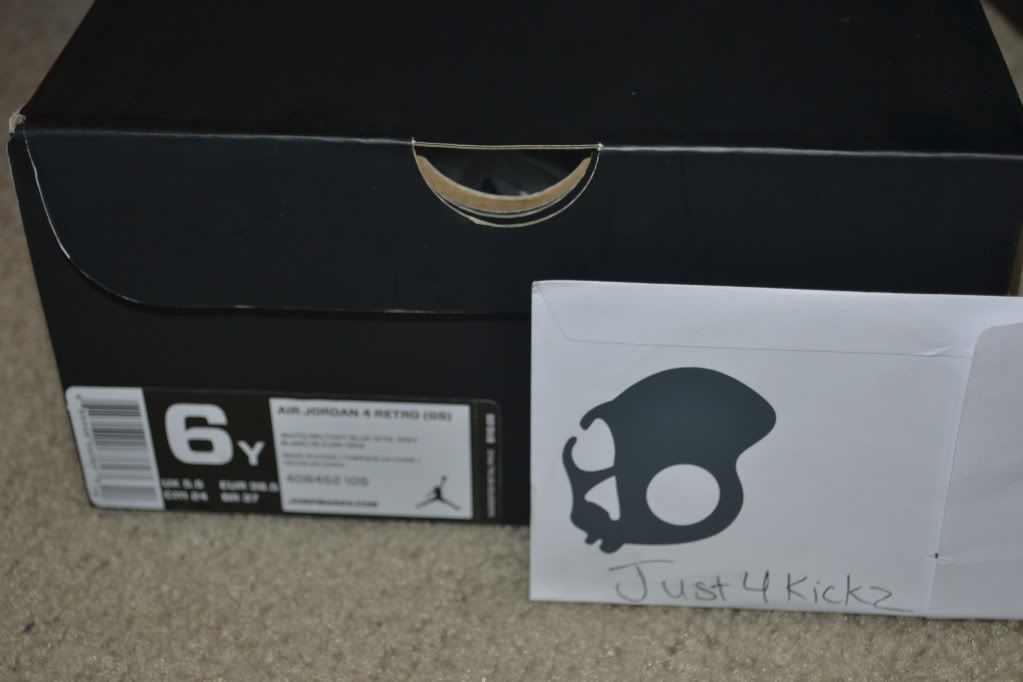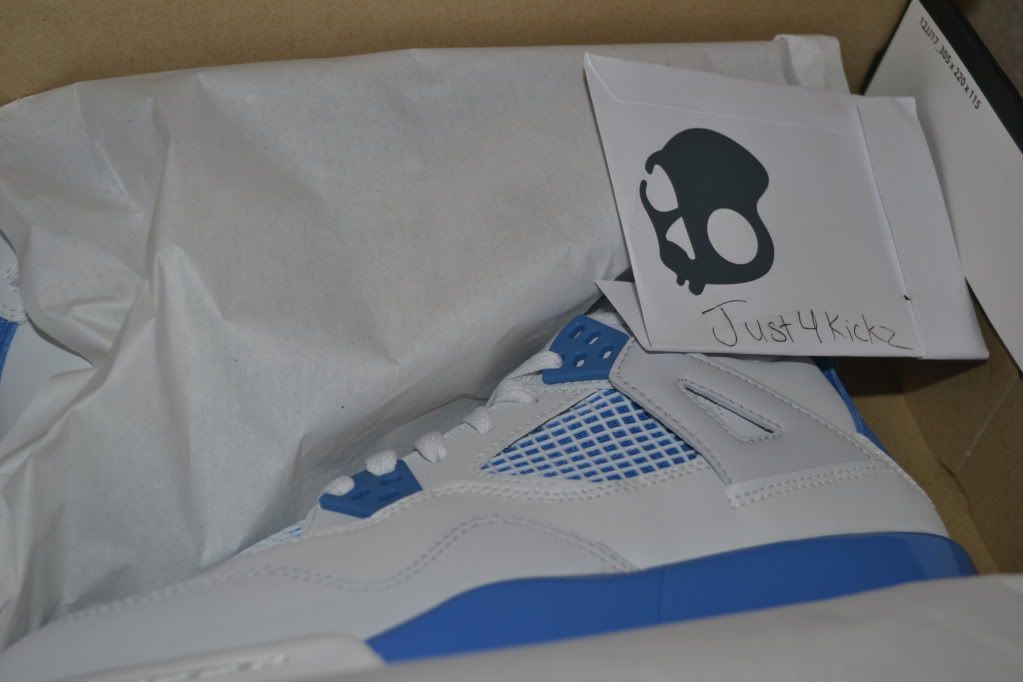 Obsidian 12s sz 6
BIN: $150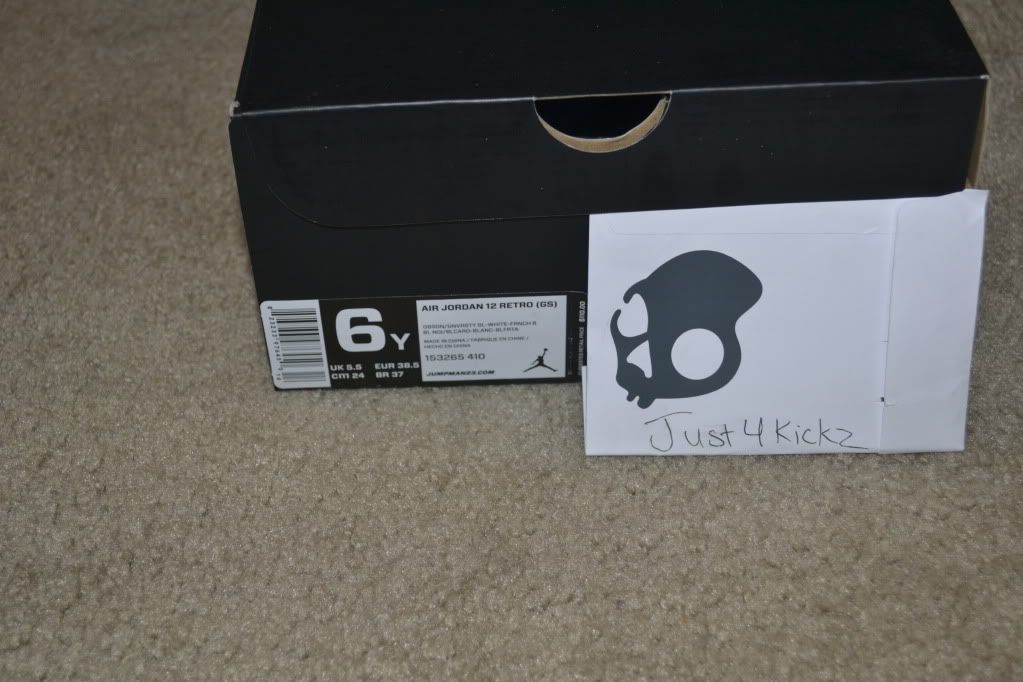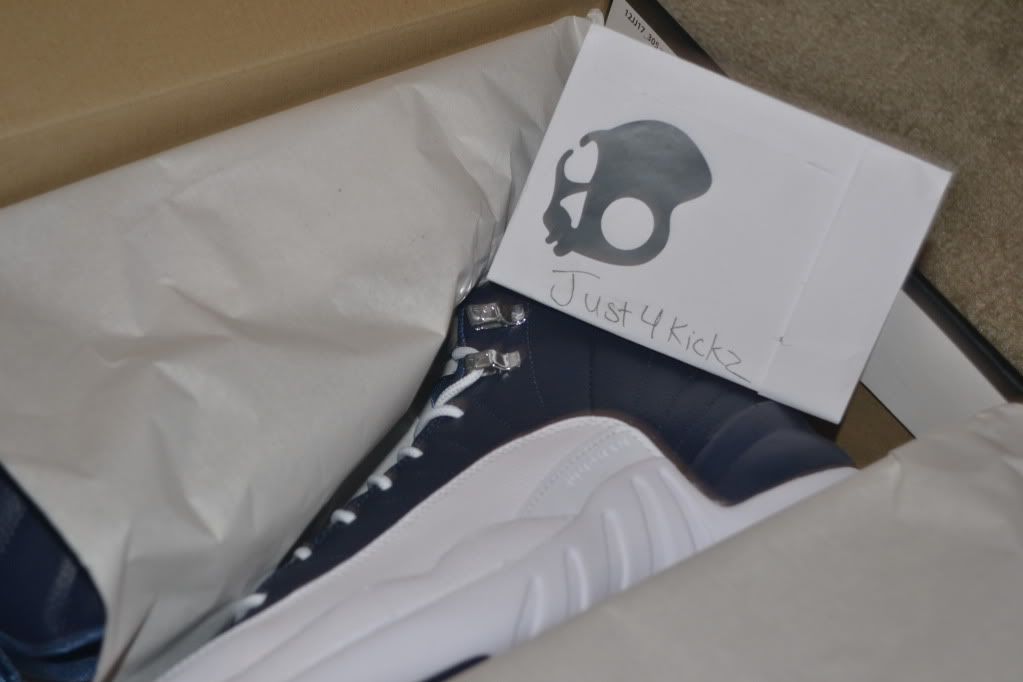 Chicago 10s sz 6.5
BIN: $175(now $150)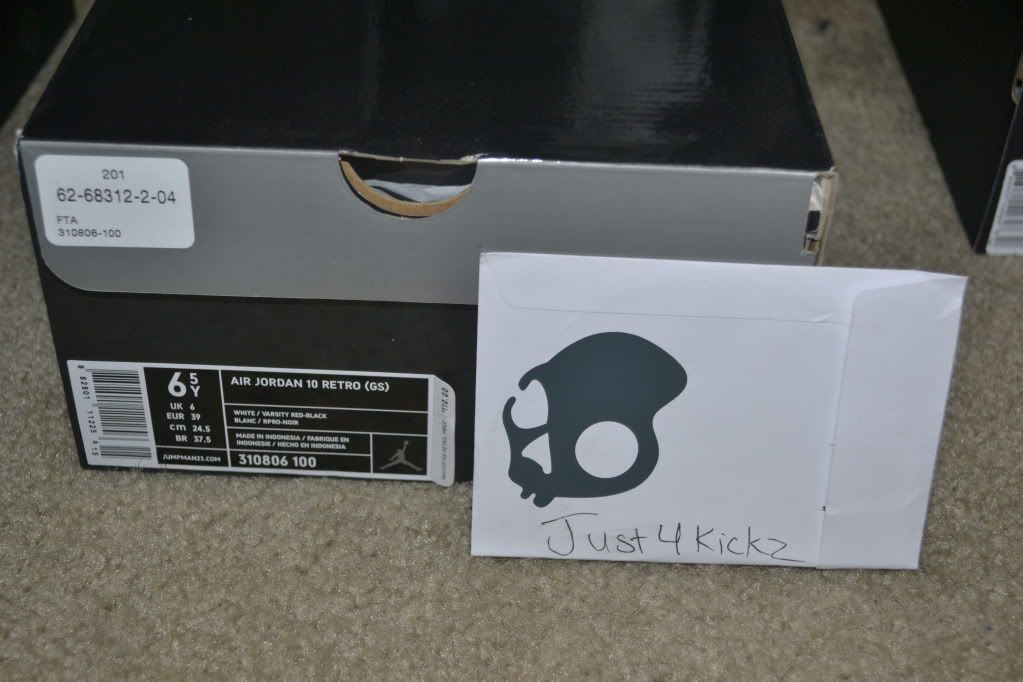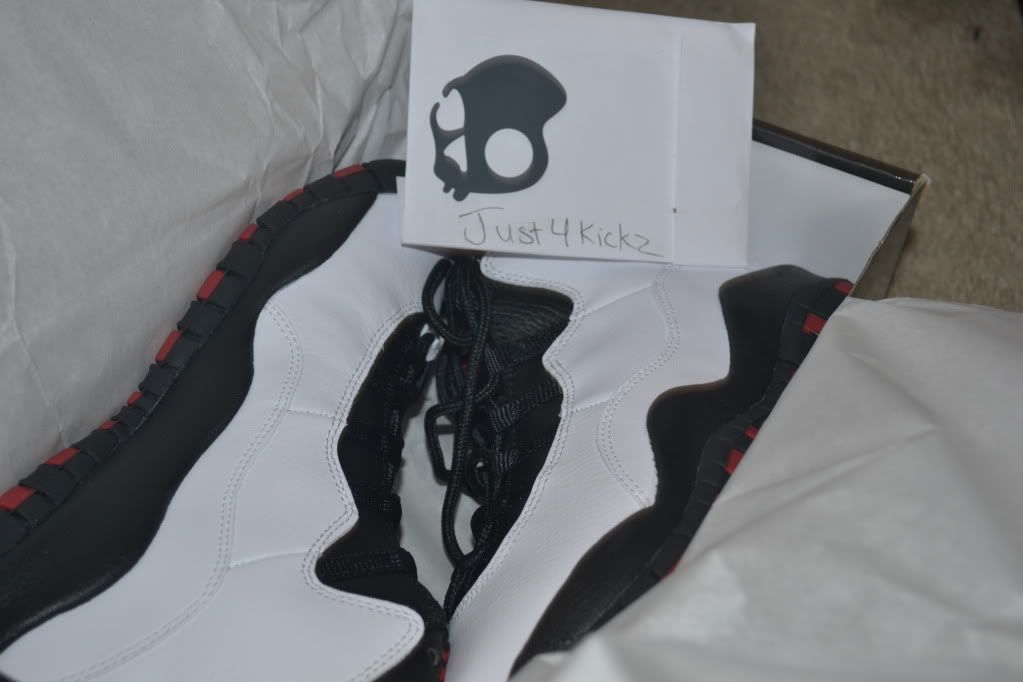 Black Cement 3s sz 6
BIN: $200 (now $160)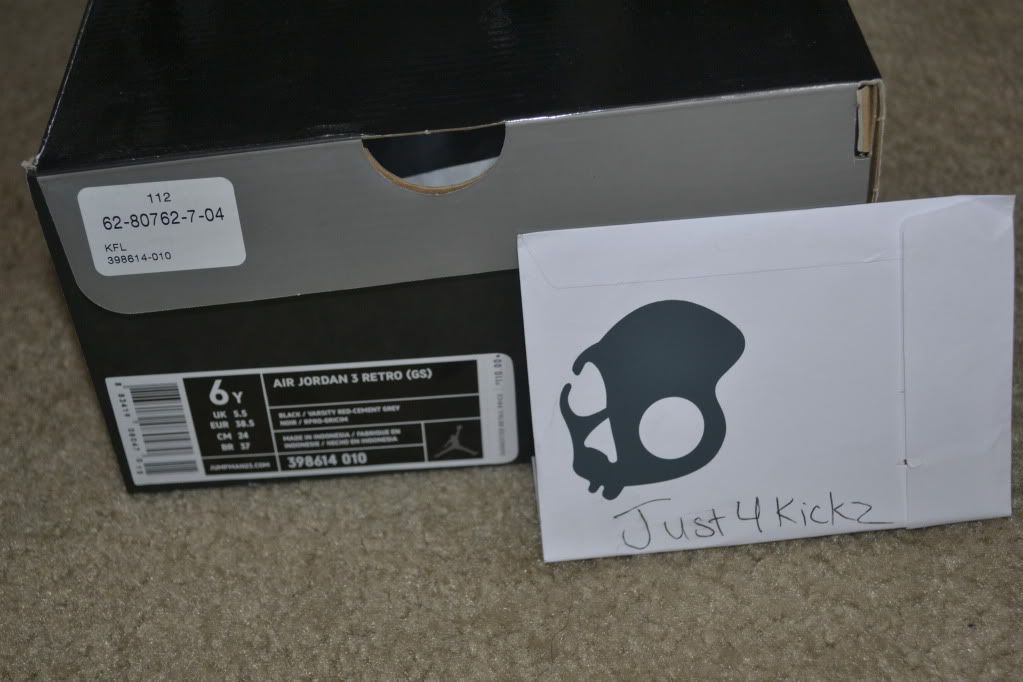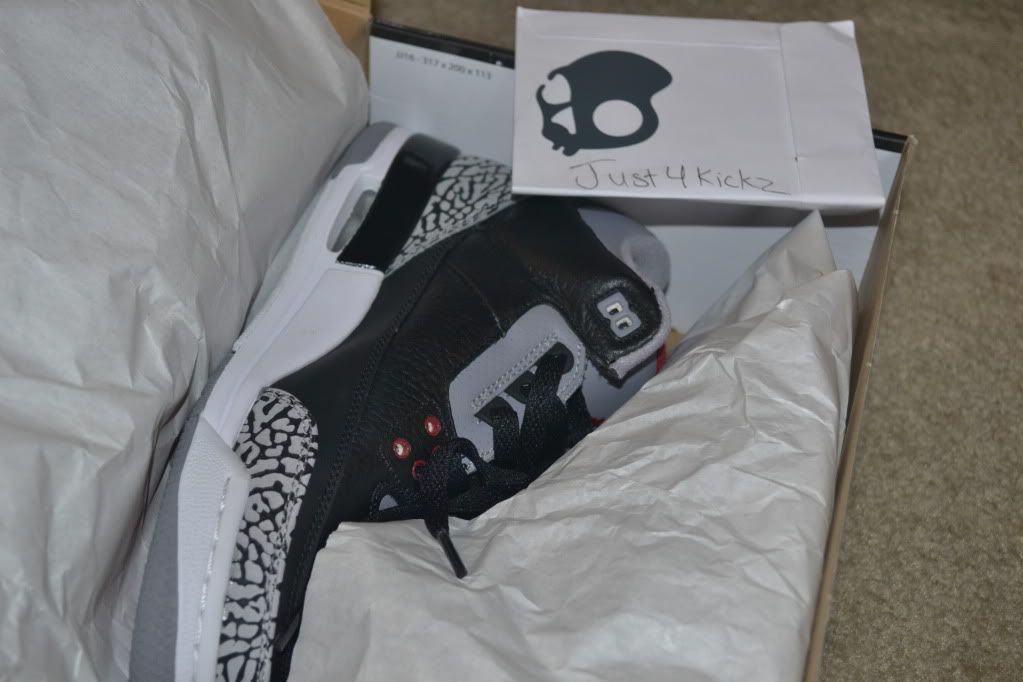 GMP 7s sz 6
BIN: $150 (now $130)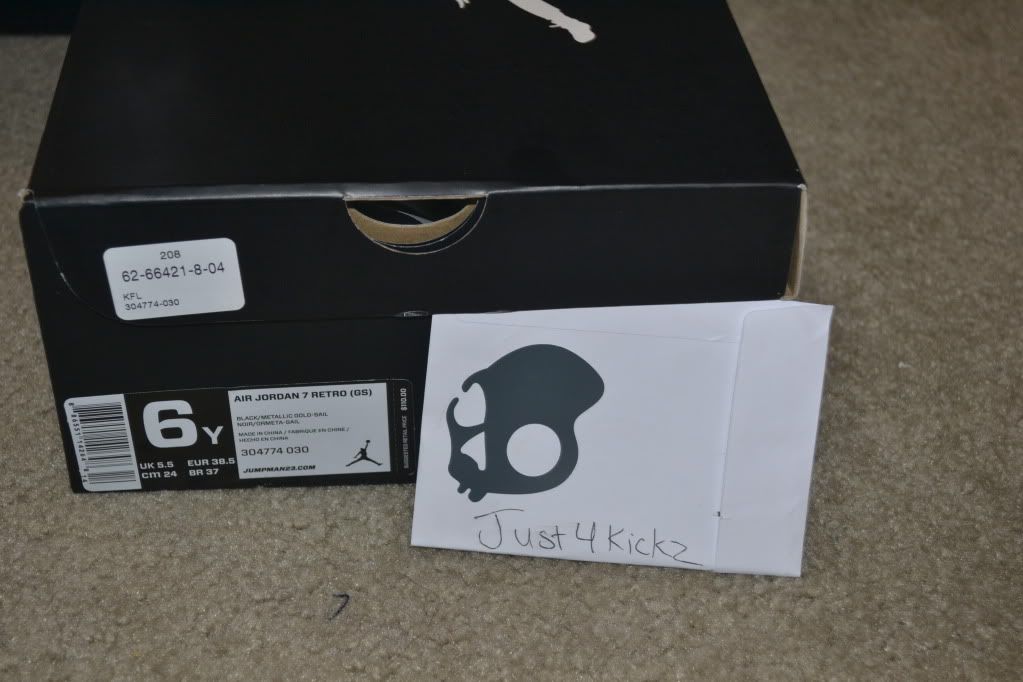 USAB Air 180 sz 7
BIN: $150
HO: $100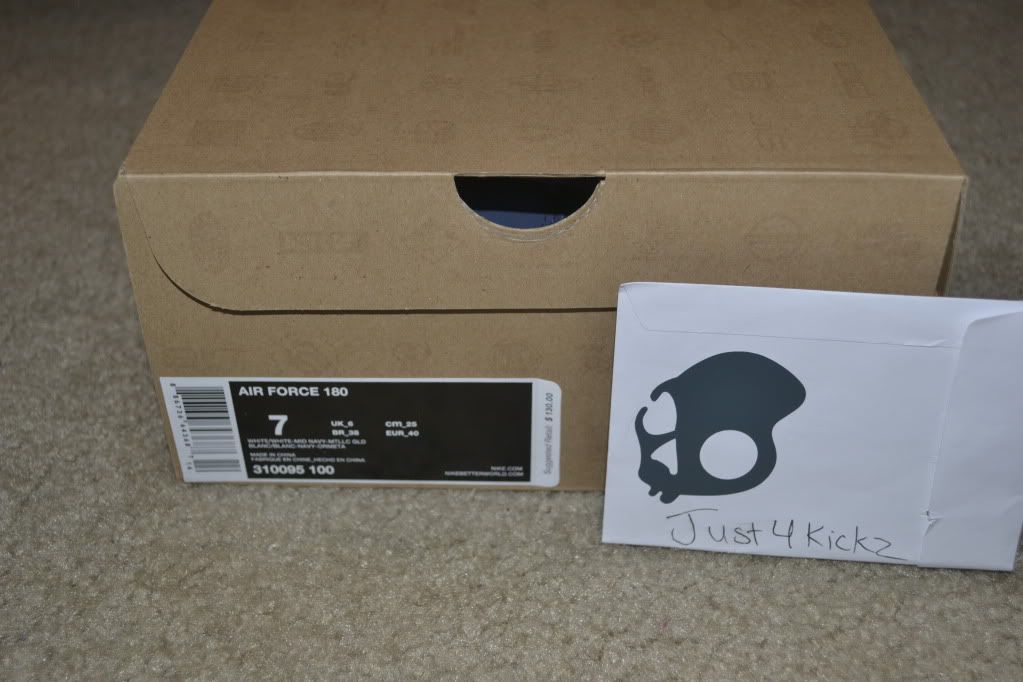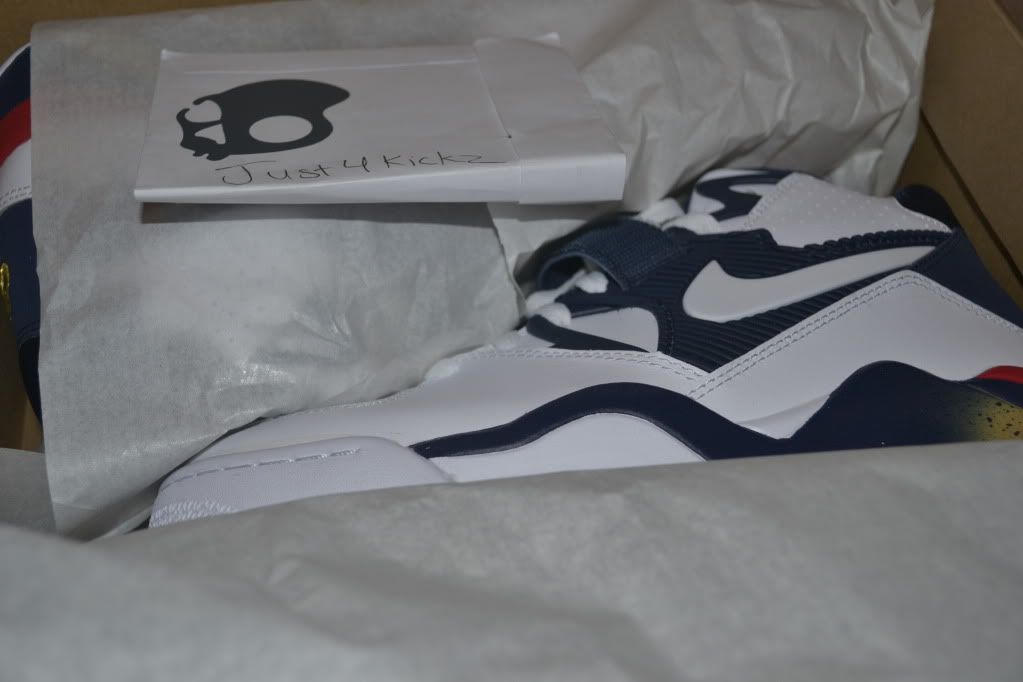 GENTLY WORN
SB Goofy Boy Low sz 6.5
BIN: $100
HO: $75 (SOLD)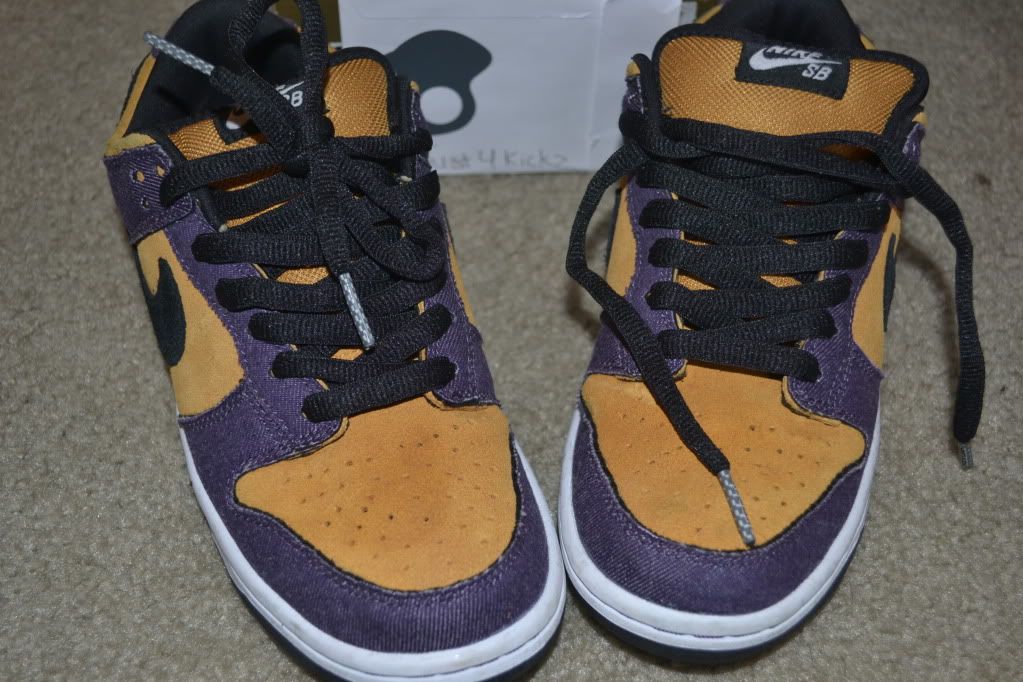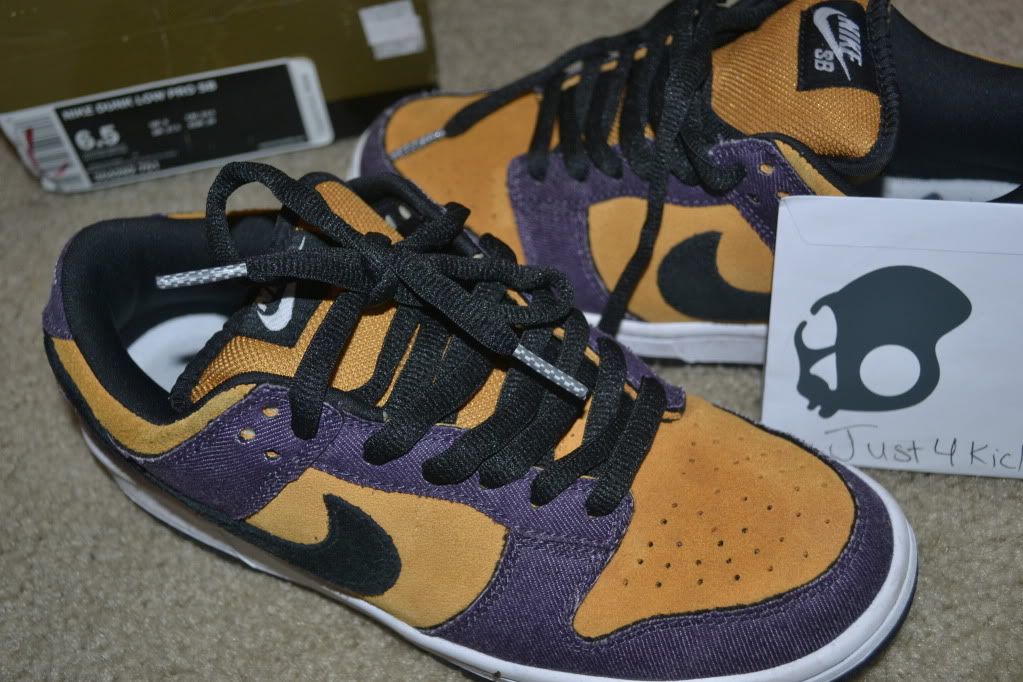 SB Asparagus Low sz 6.5
BIN: $100
HO: $75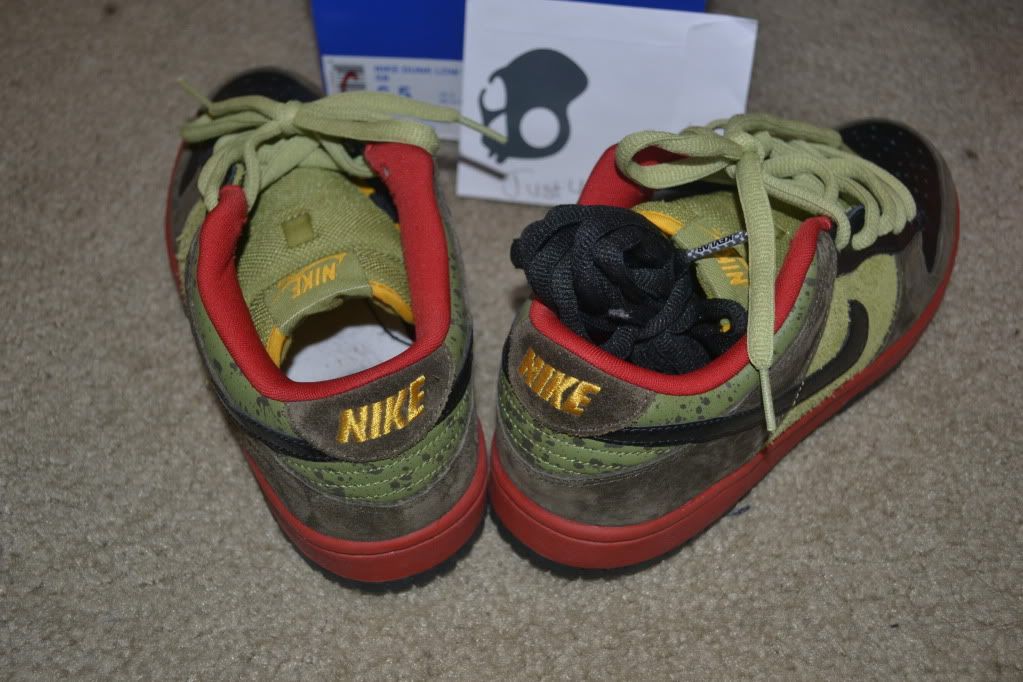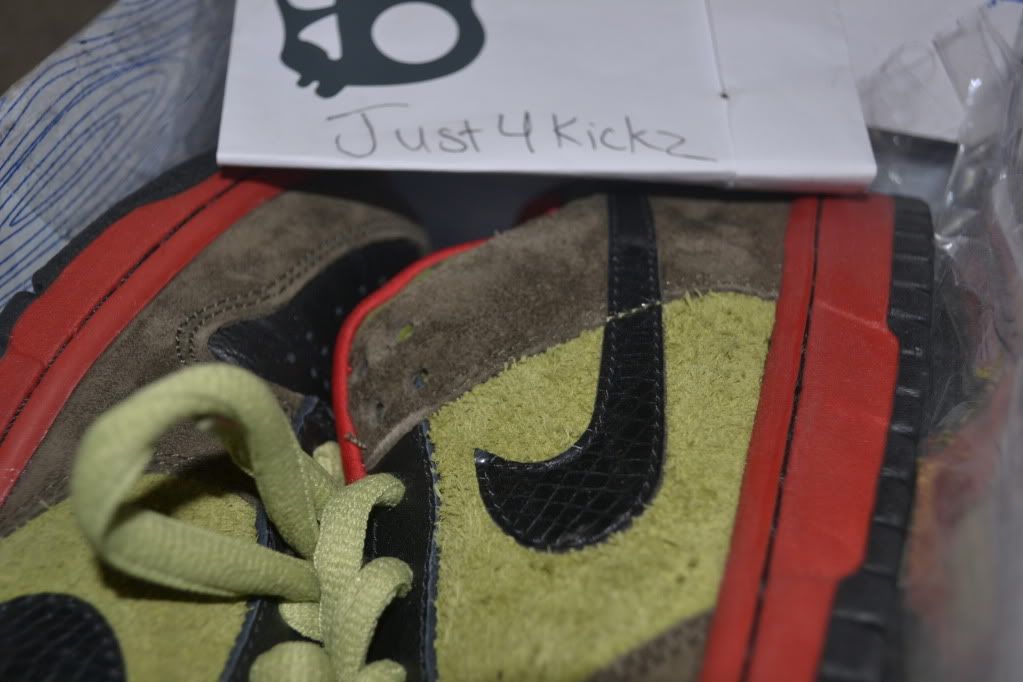 USAB More Uptempo sz 7
BIN: $225
HO: $175 ((now $150)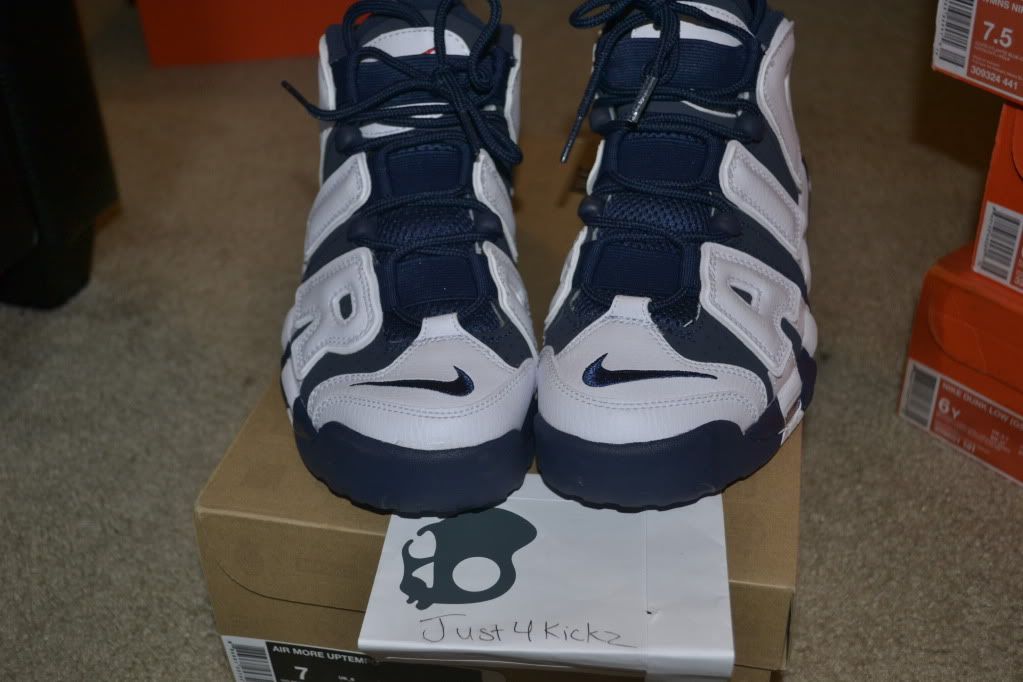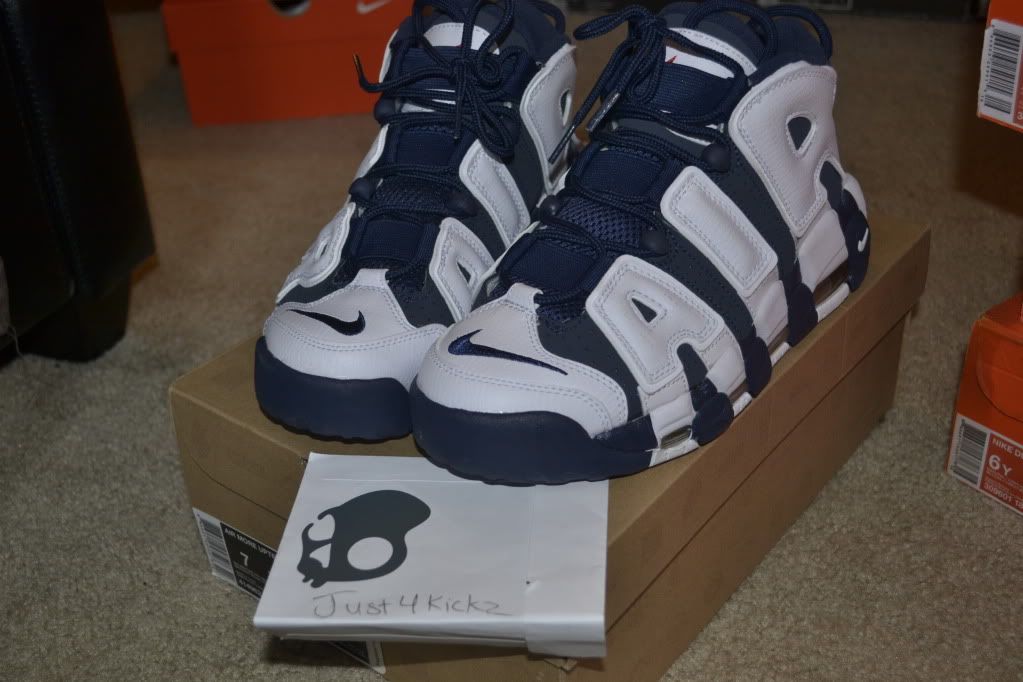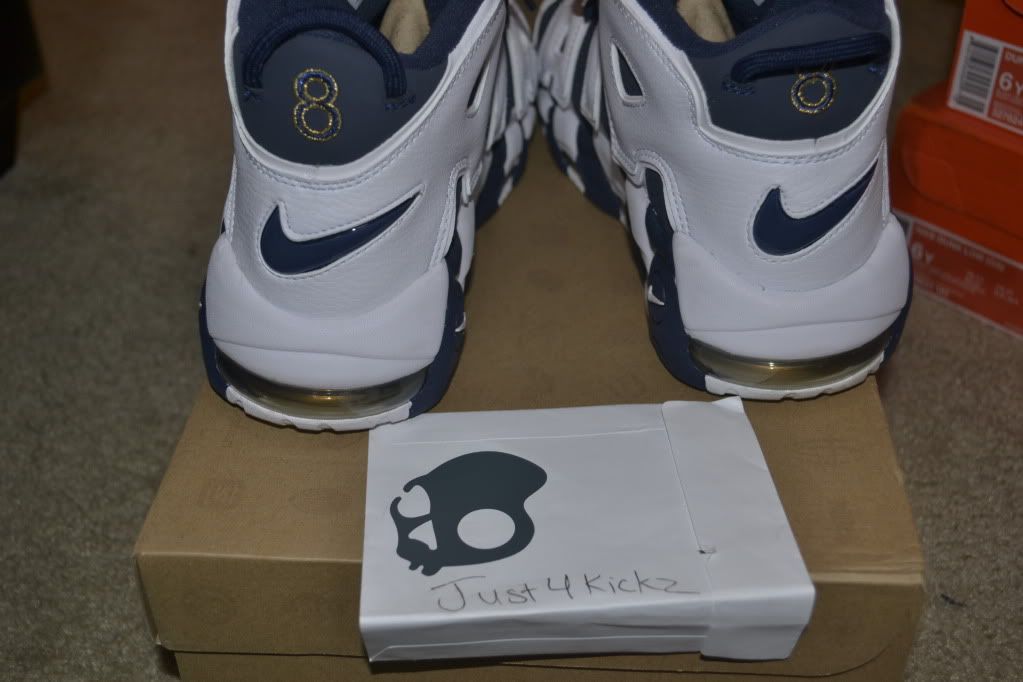 CDP 9/14 sz 6 (WILL NOT SPLIT)
BIN: $225
HO: $150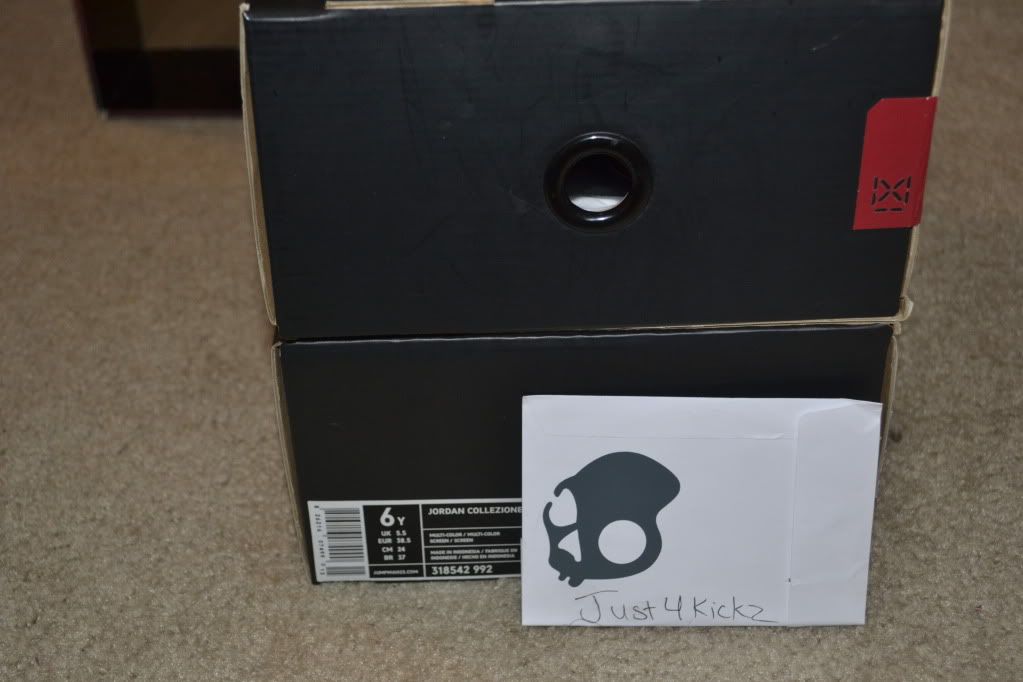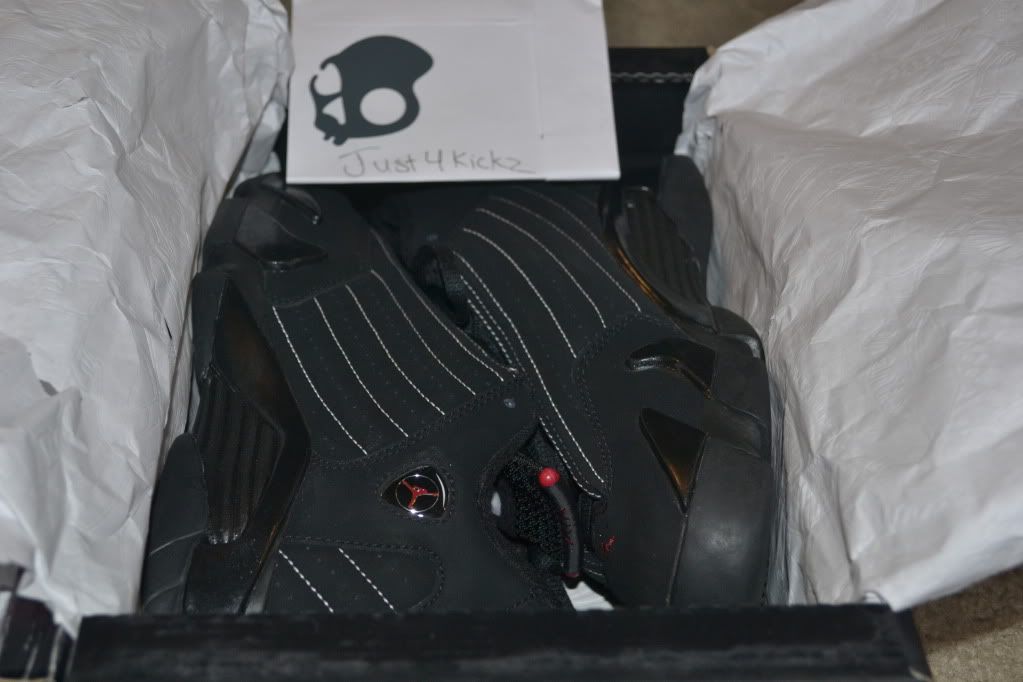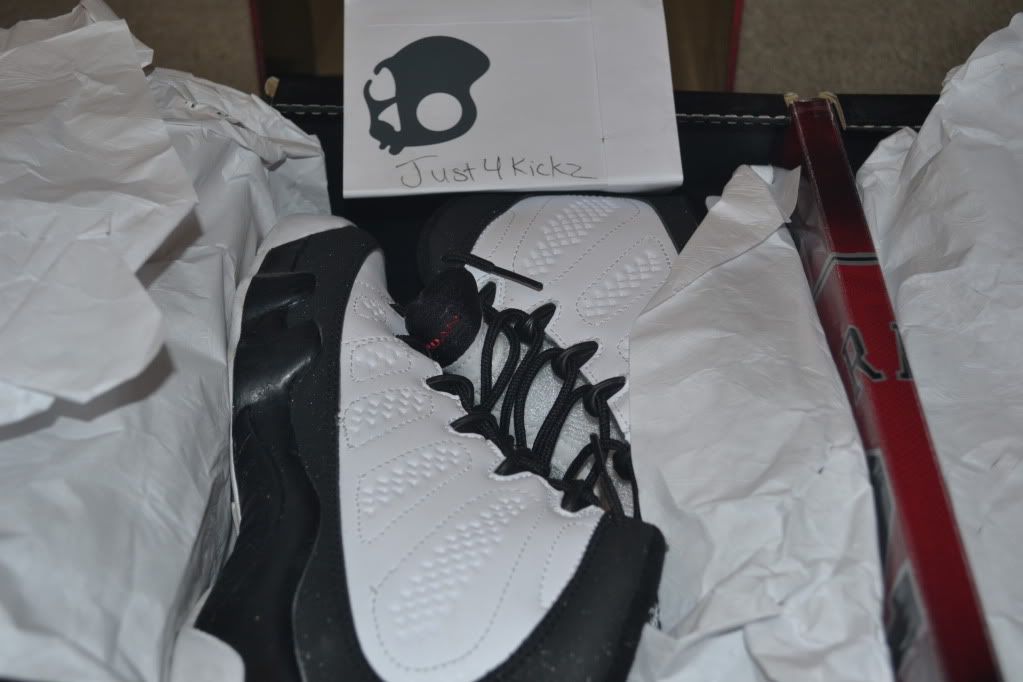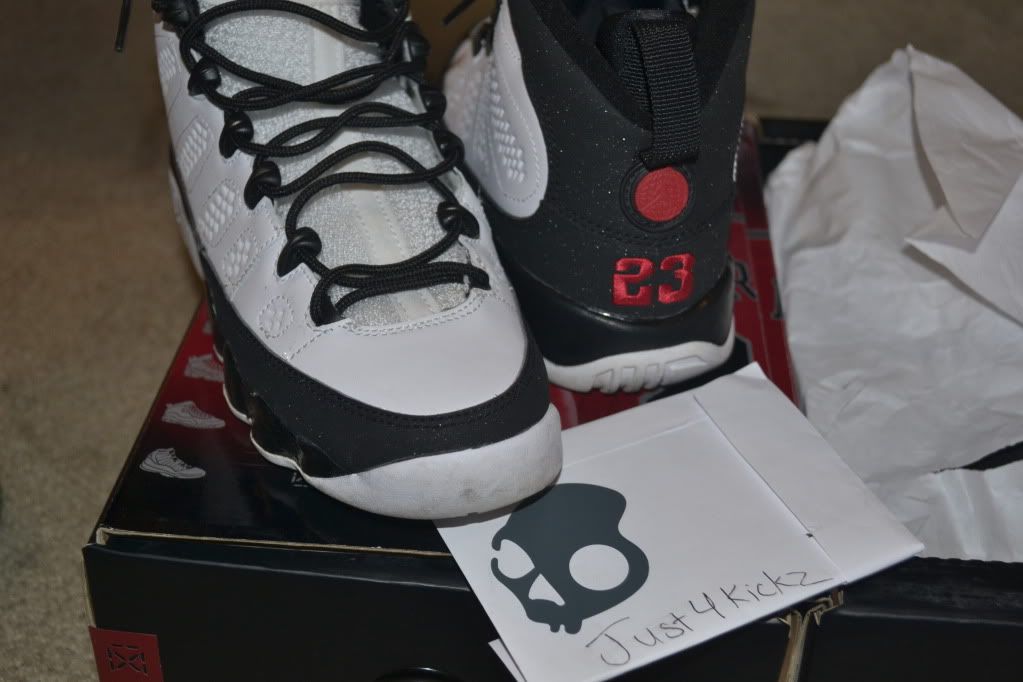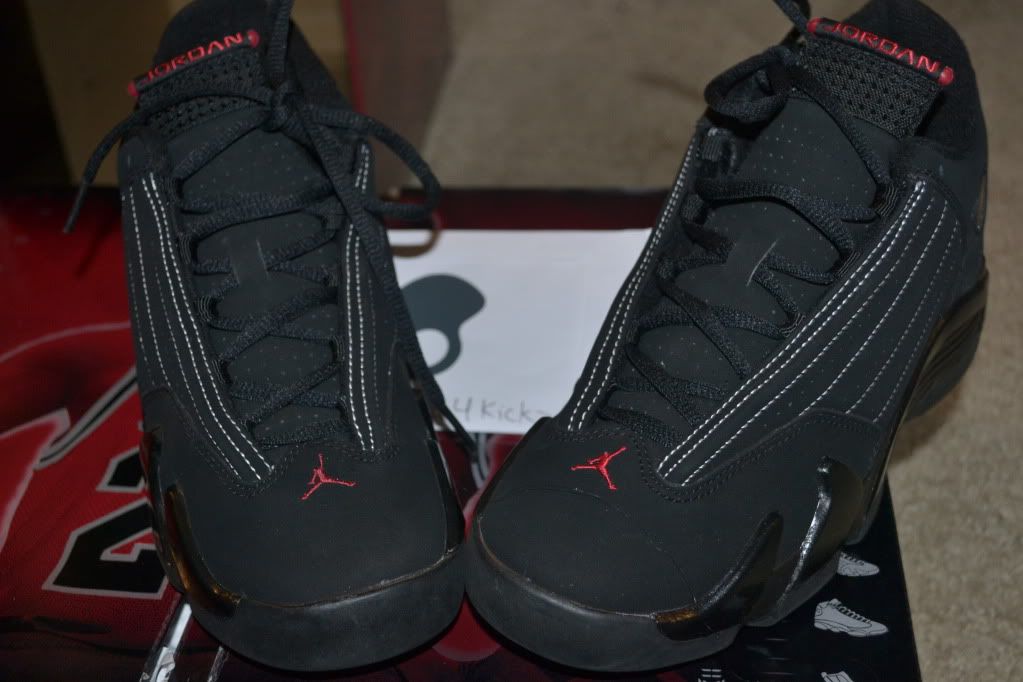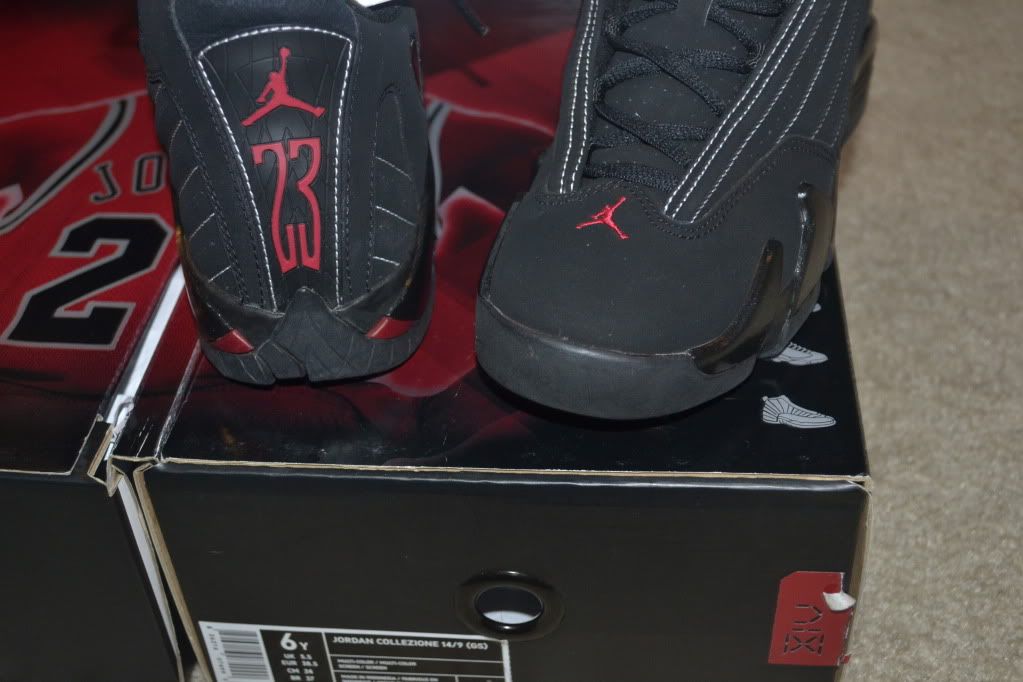 Neon (Skittles) Dunk Low sz 6
BIN: $60
HO: $40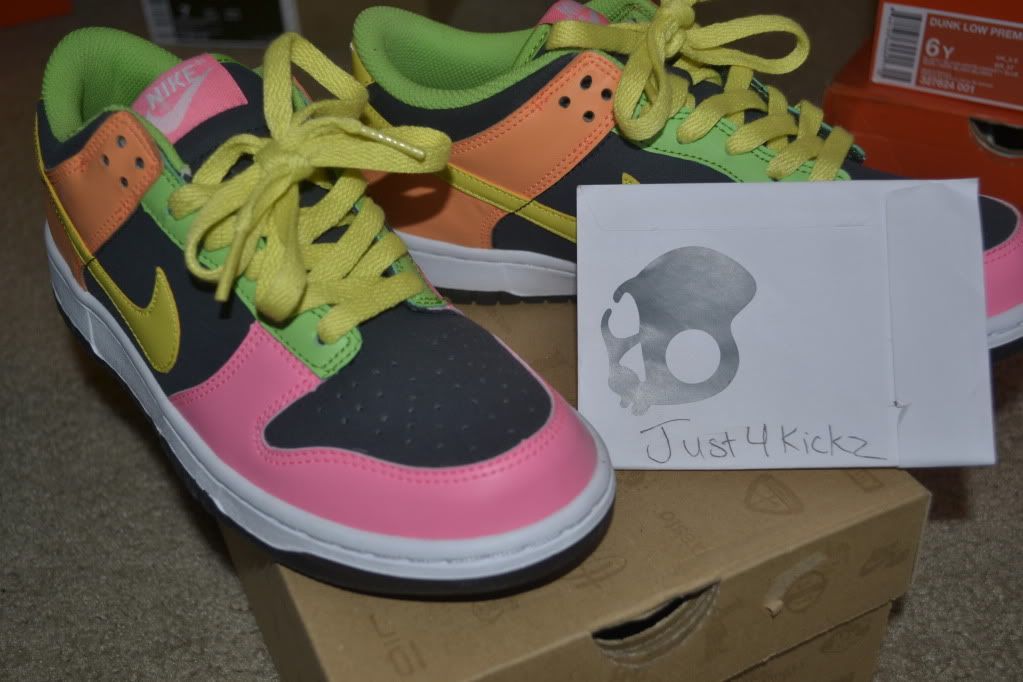 Royal/Purple/Teal Dunk Low sz 6
HO: $20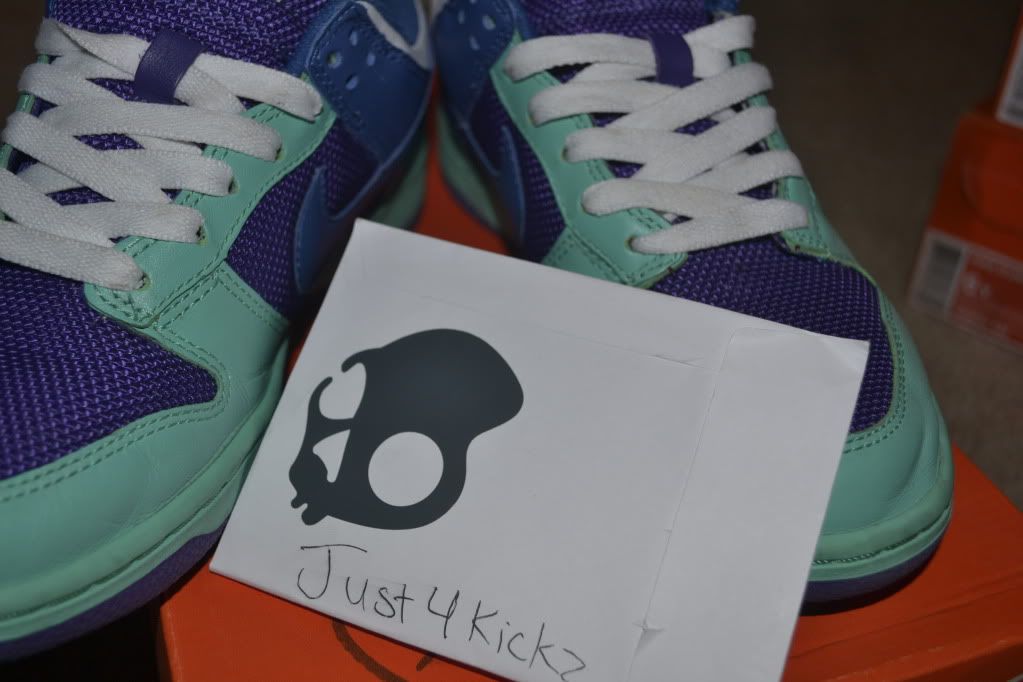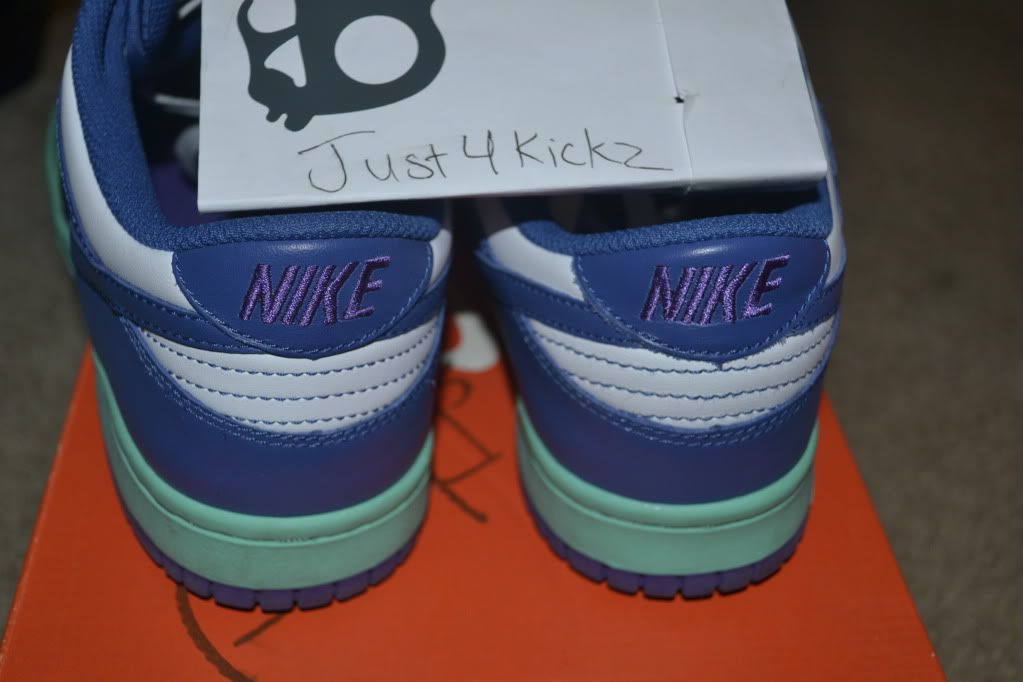 Notebook Dunk Low sz 6
BIN: $50
HO: $30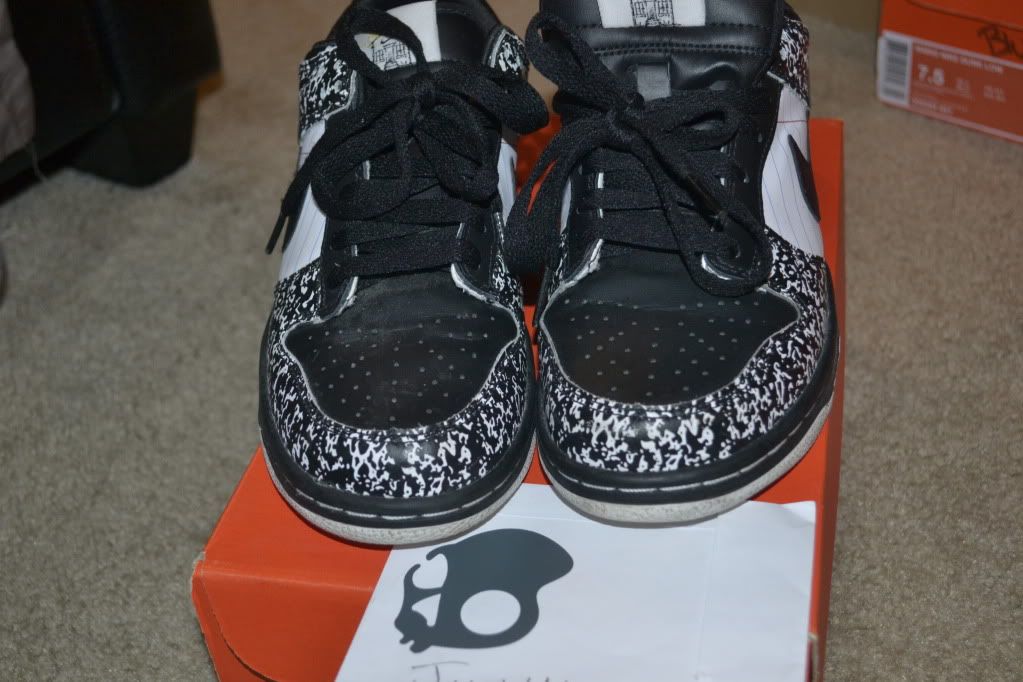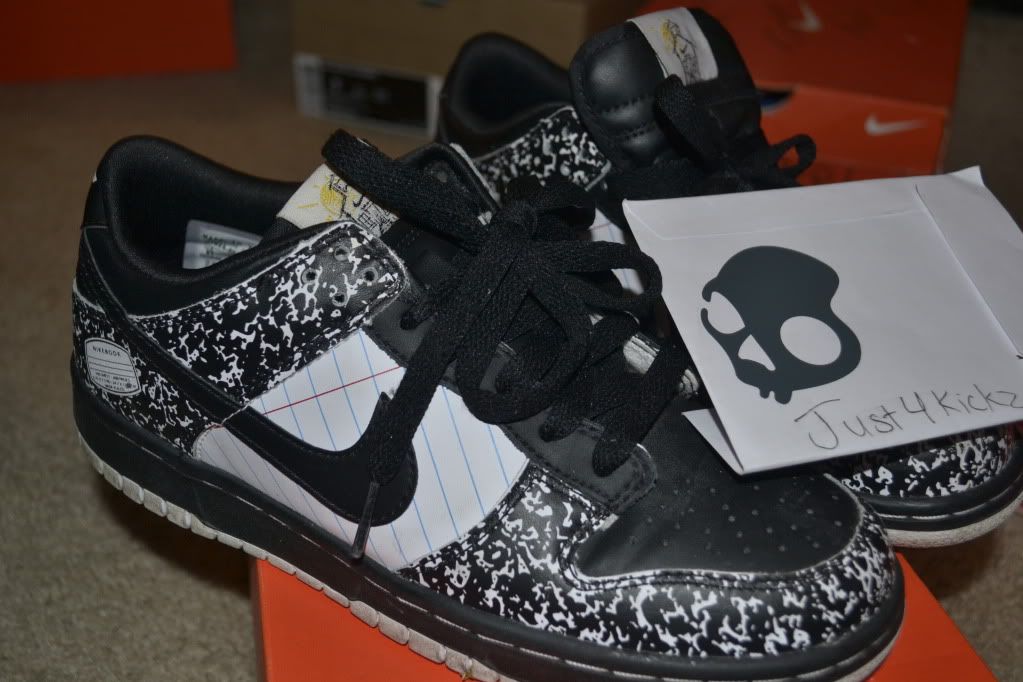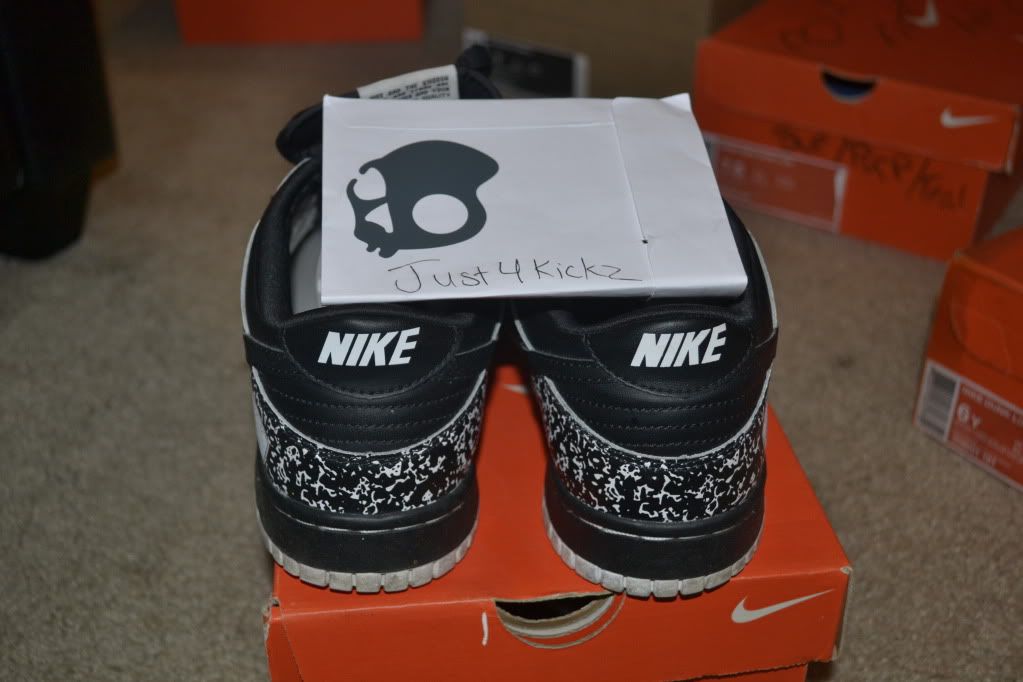 Black/Royal/Volt Blazer sz 6
BIN: $50 (sold)
HO: $30
Black/Purple Laser Blazer sz 6
BIN: $50 (sold)
HO: $30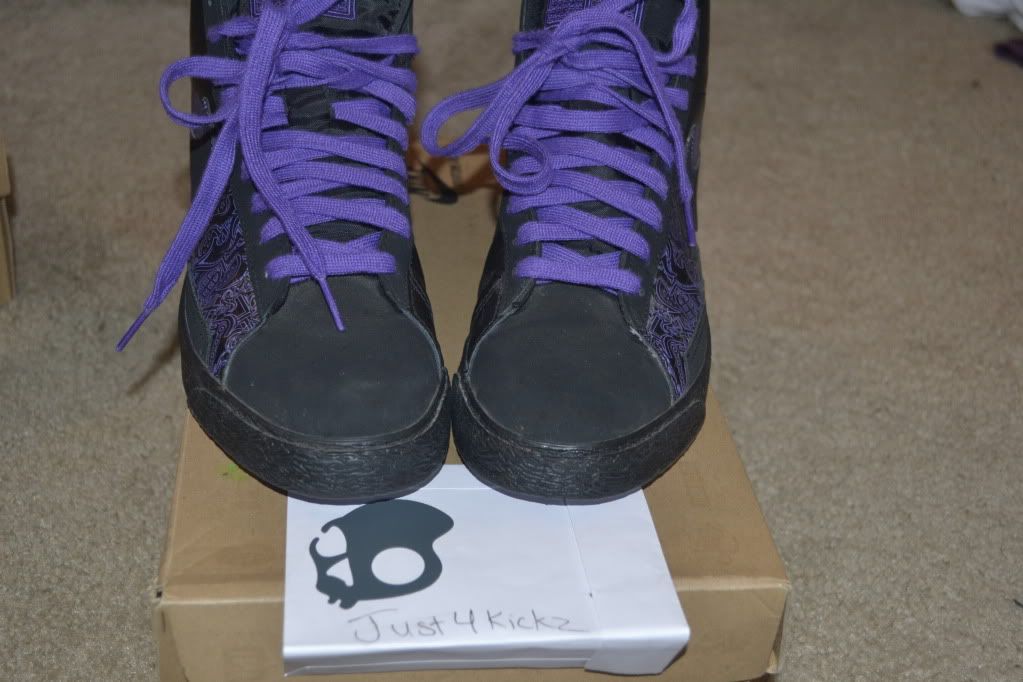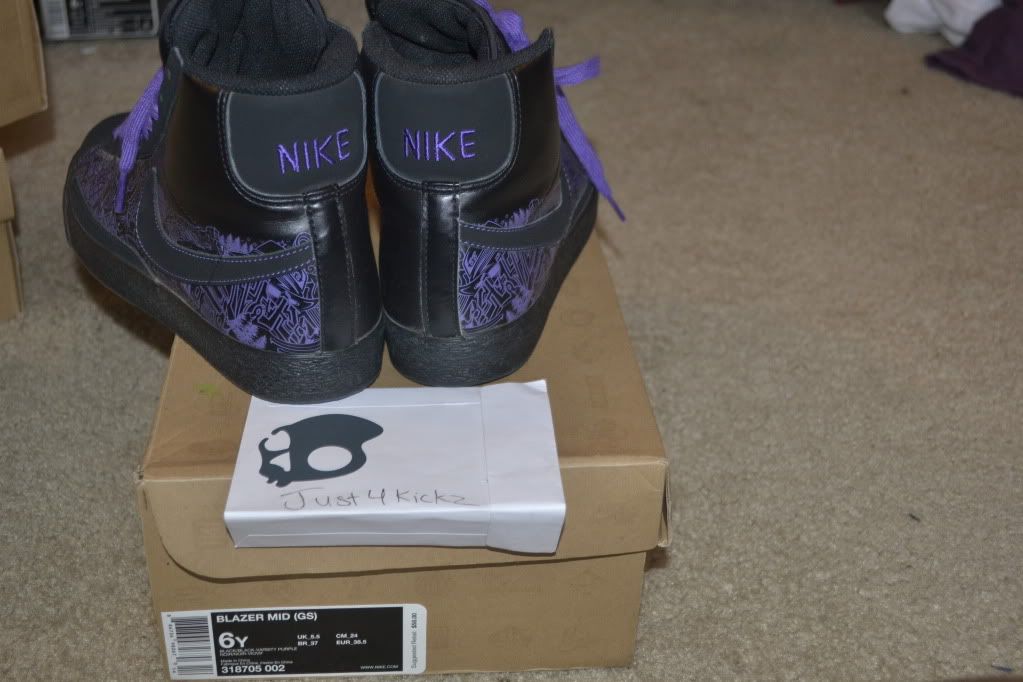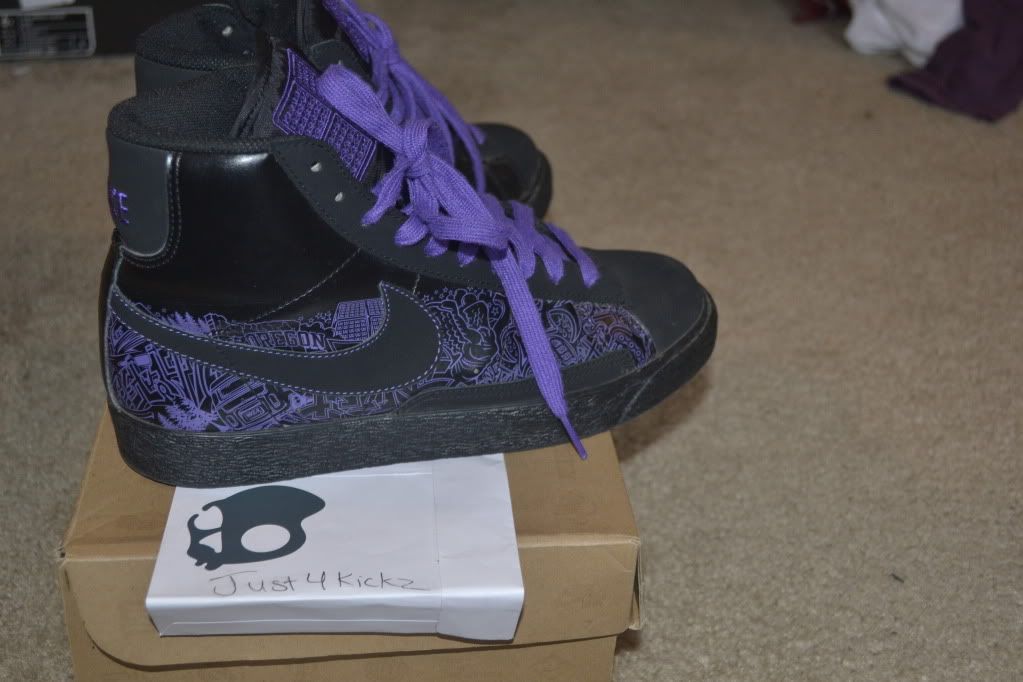 Grey/Navy/White Blazer sz 6
BIN: $50
HO: $30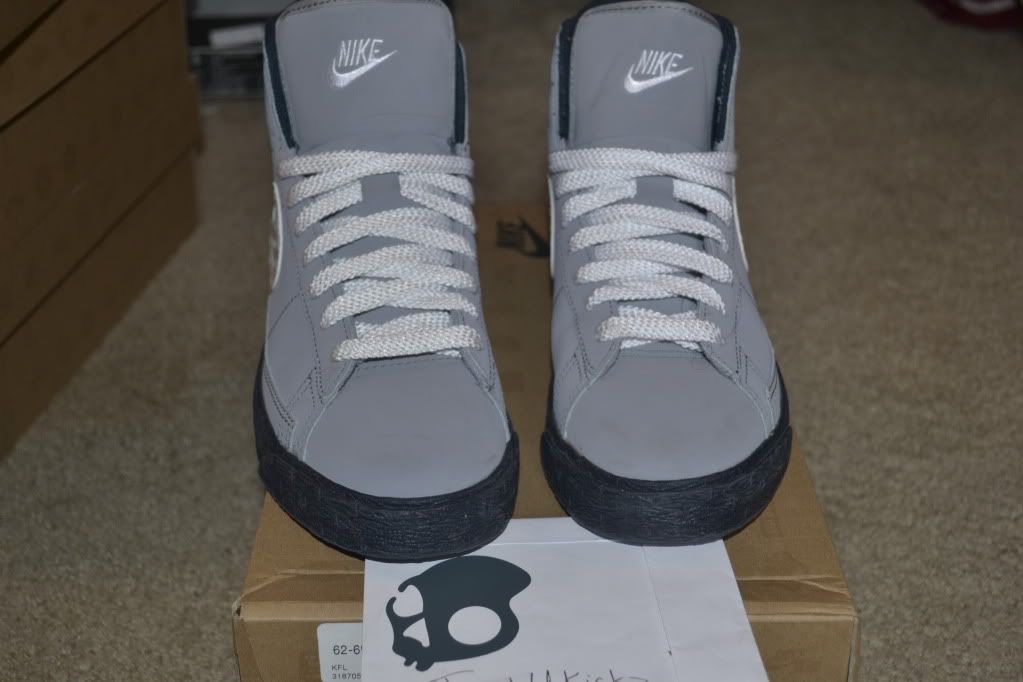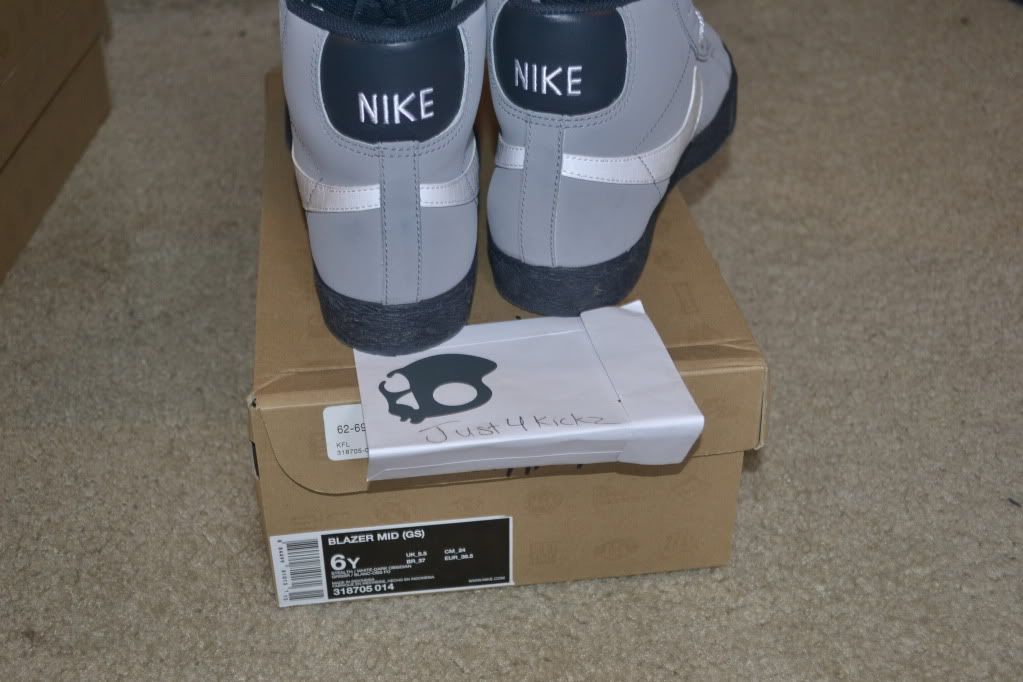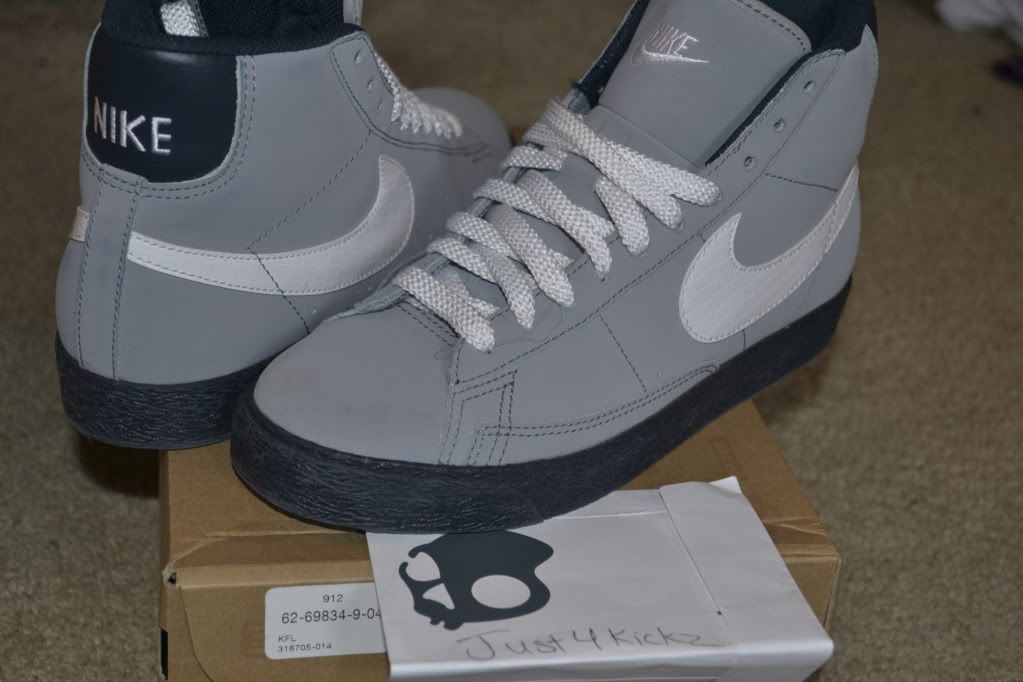 Tan/Brown Blazers sz 7.5 womens
BIN: $50 (SOLD)
HO: $30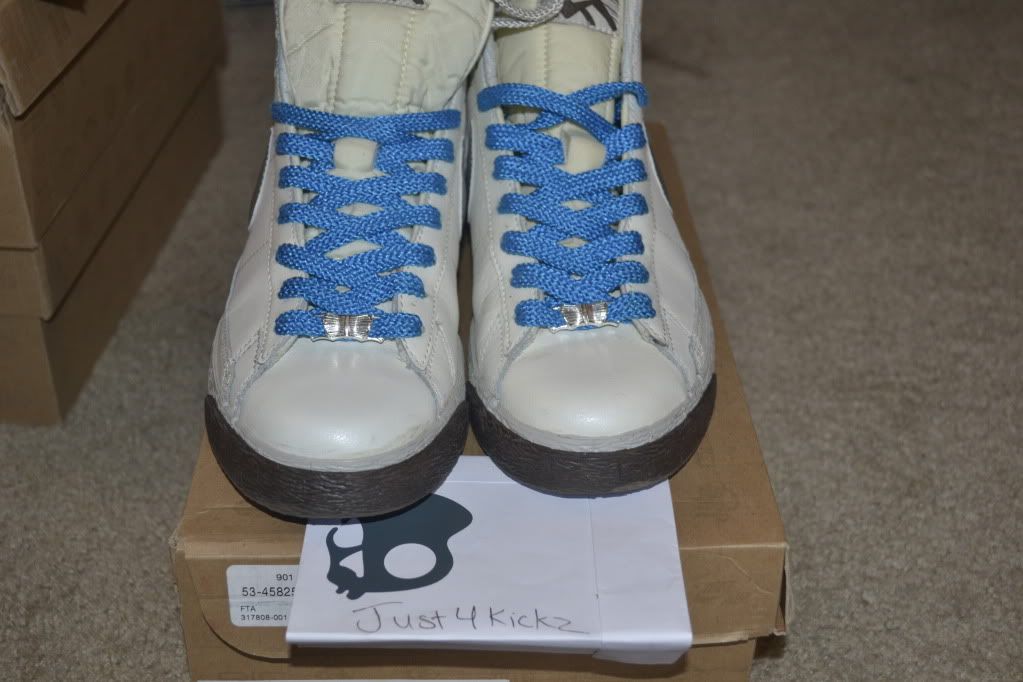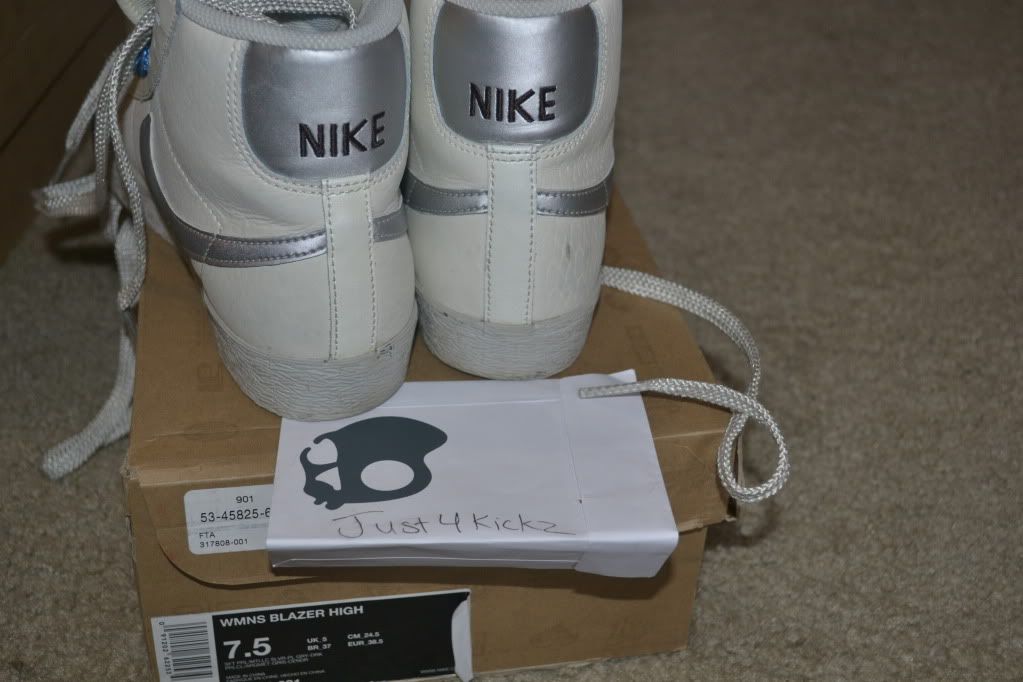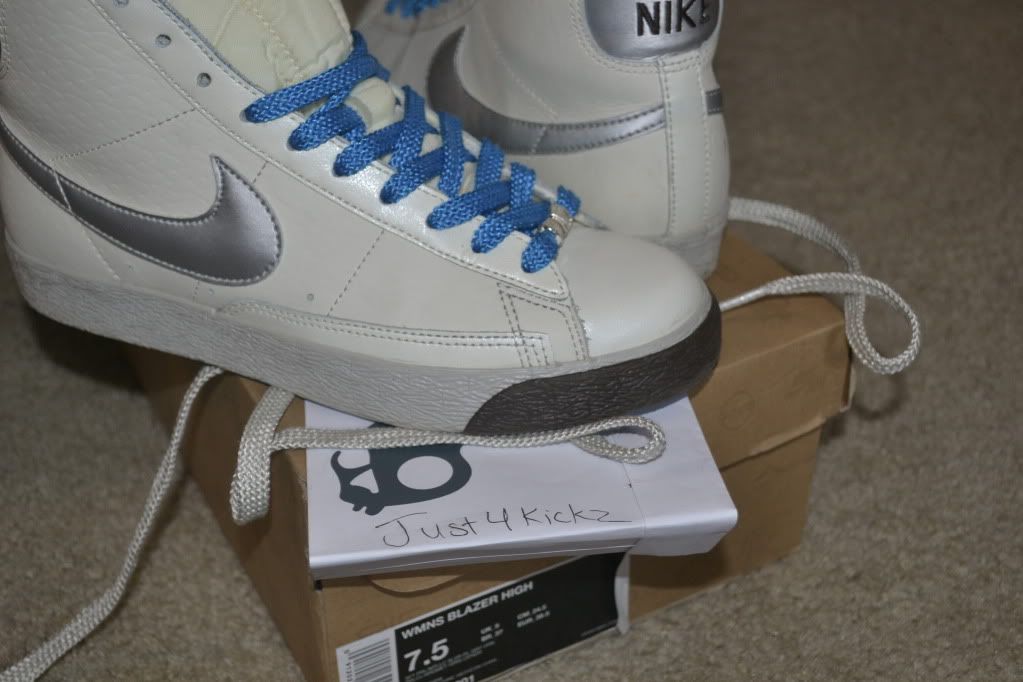 Nike Dunk High 6.0 Grey/Teal sz 7.5 womens
BIN: $75
HO: $50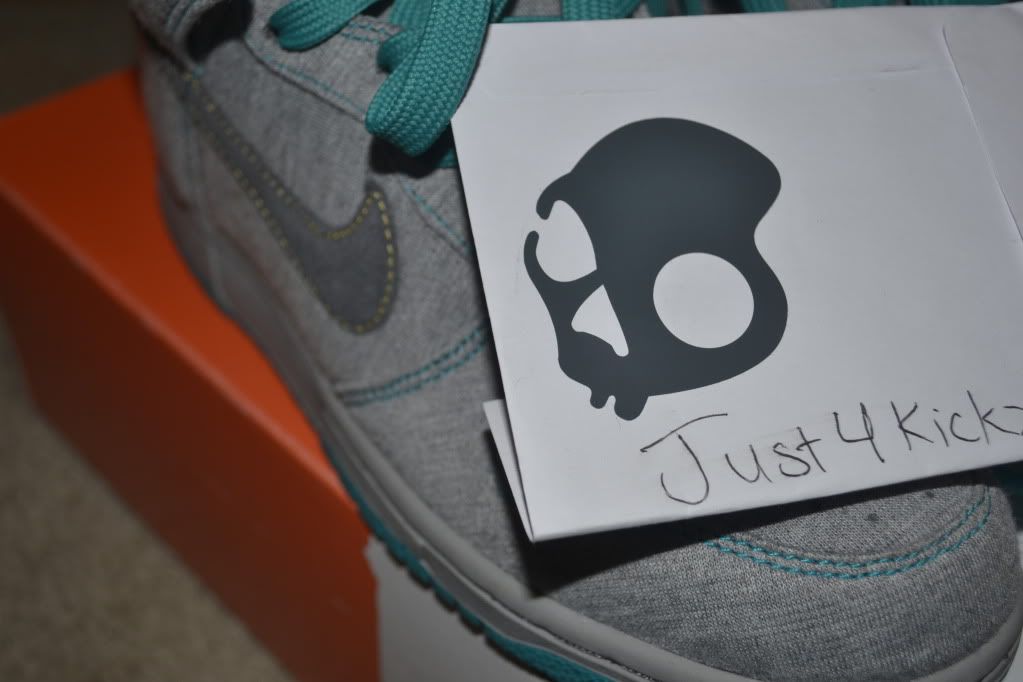 GREAT DEALS
Aqua 8s sz 6.5
BIN: $125(sold)
HO: $80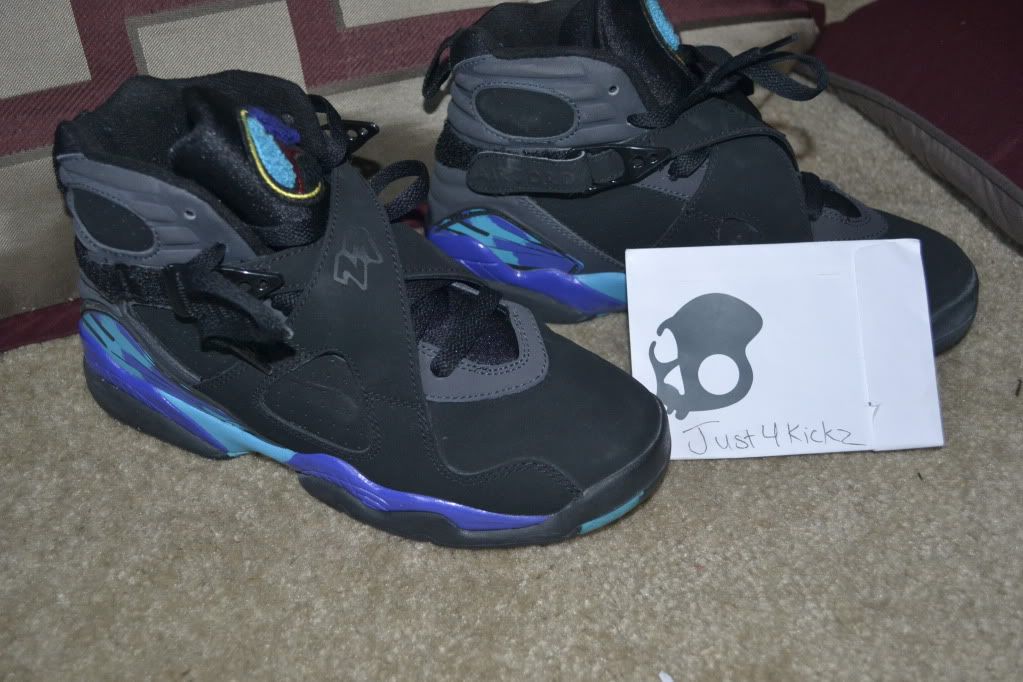 Flu Game 12s sz 6
BIN: $110
HO: $75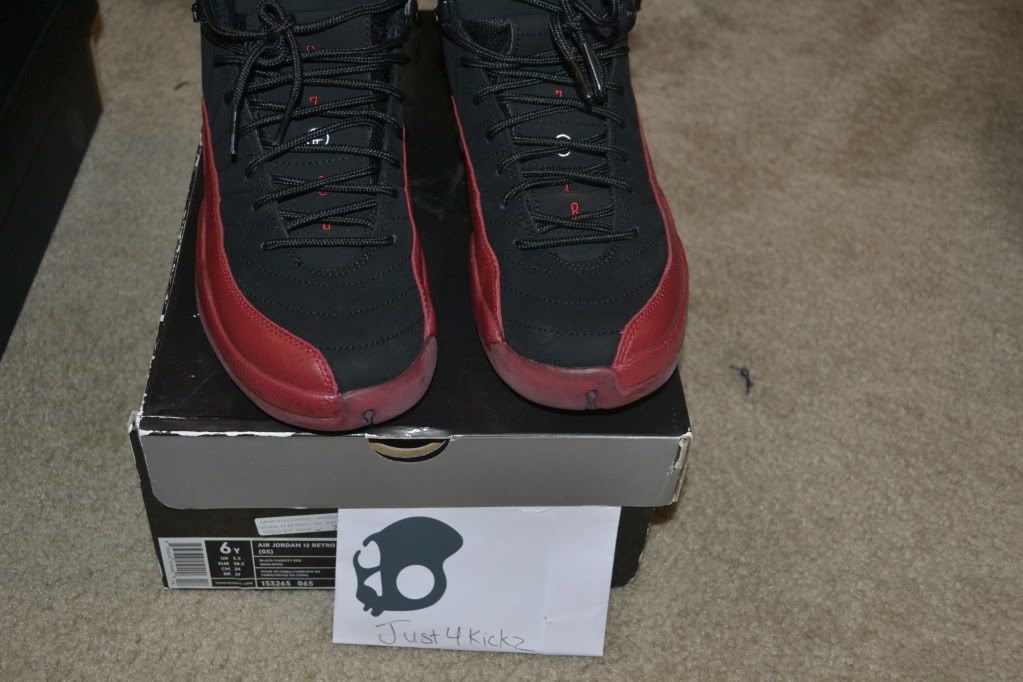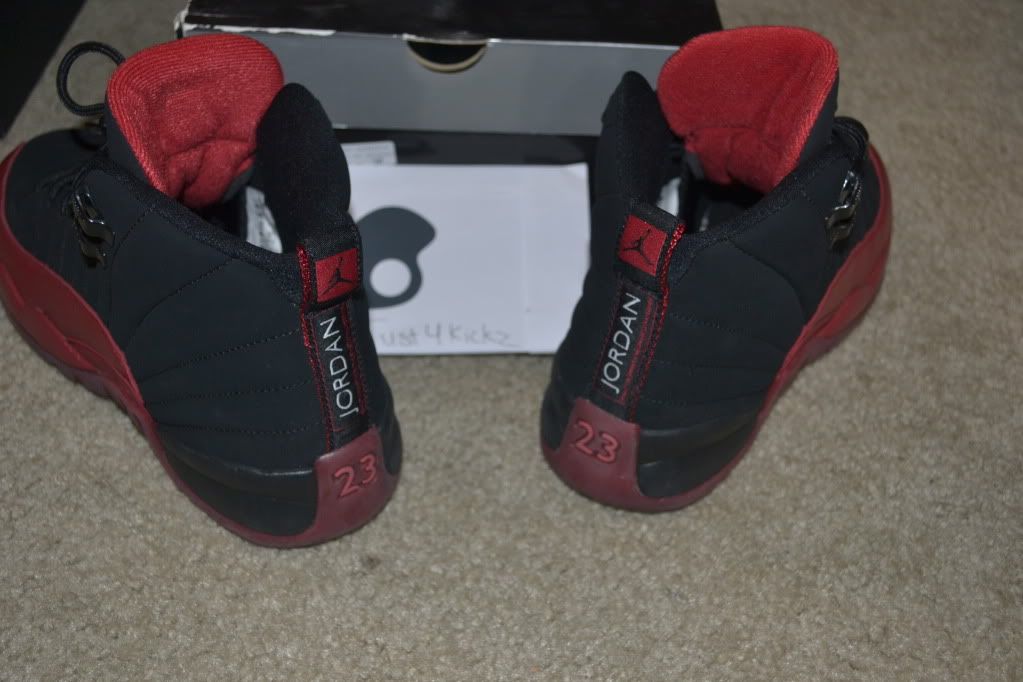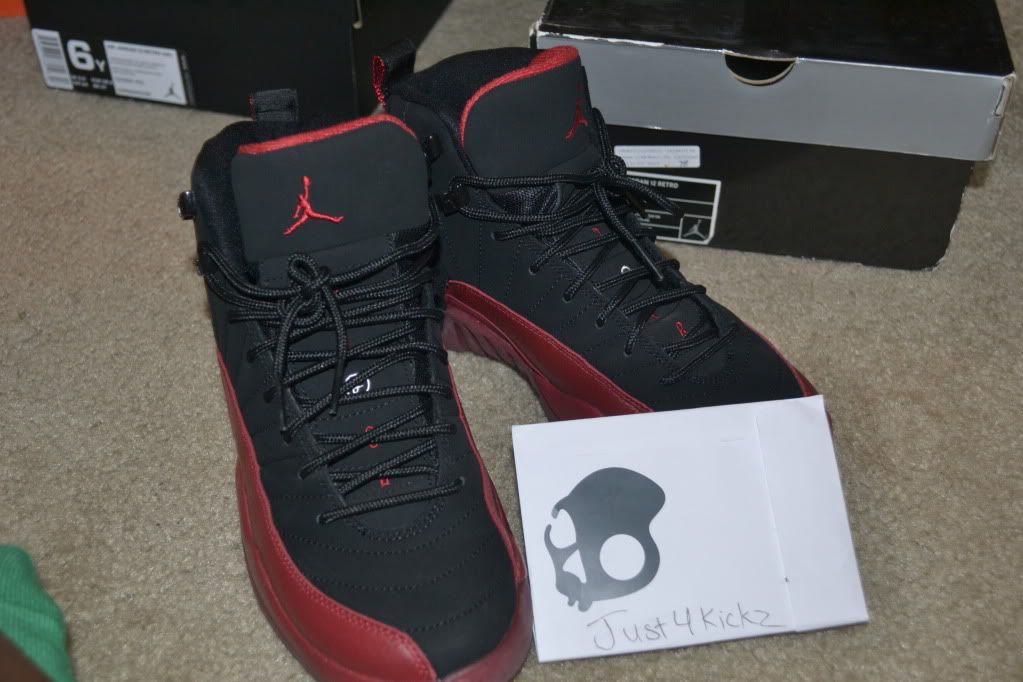 Black/Gold Crazy 8s sz 6
BIN: $100
HO: $70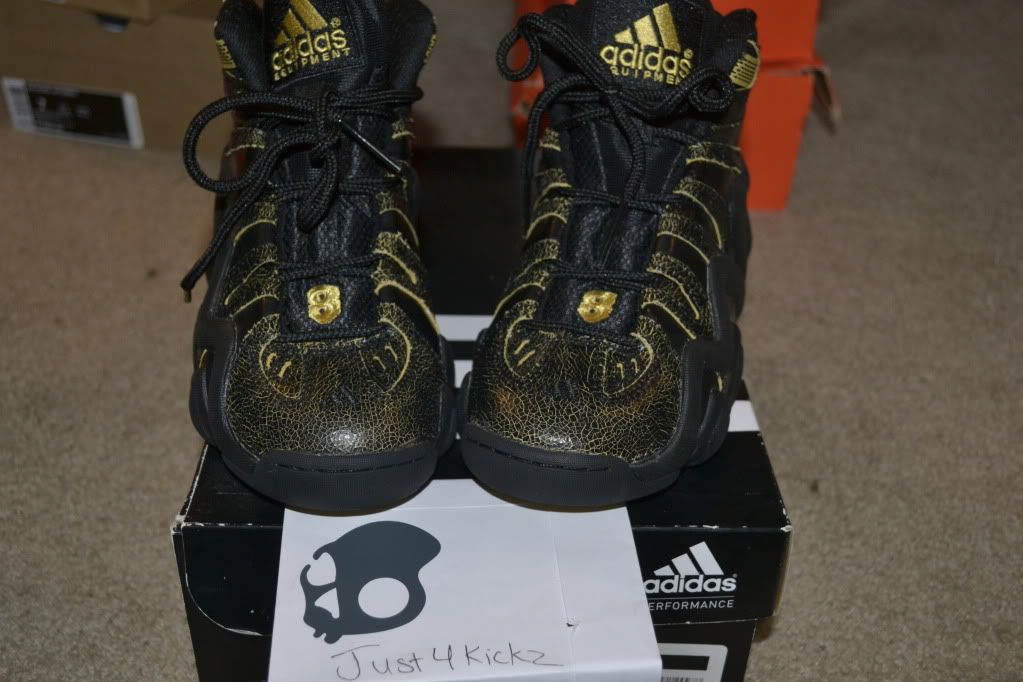 White/Red More Uptempo sz 6.5
BIN: $100
HO: $75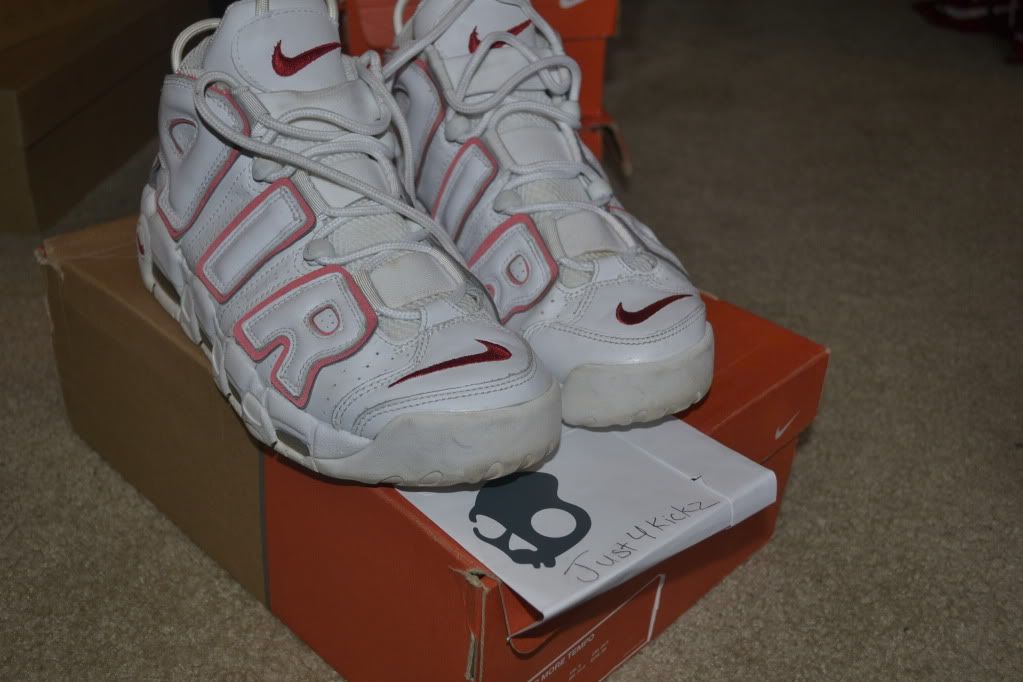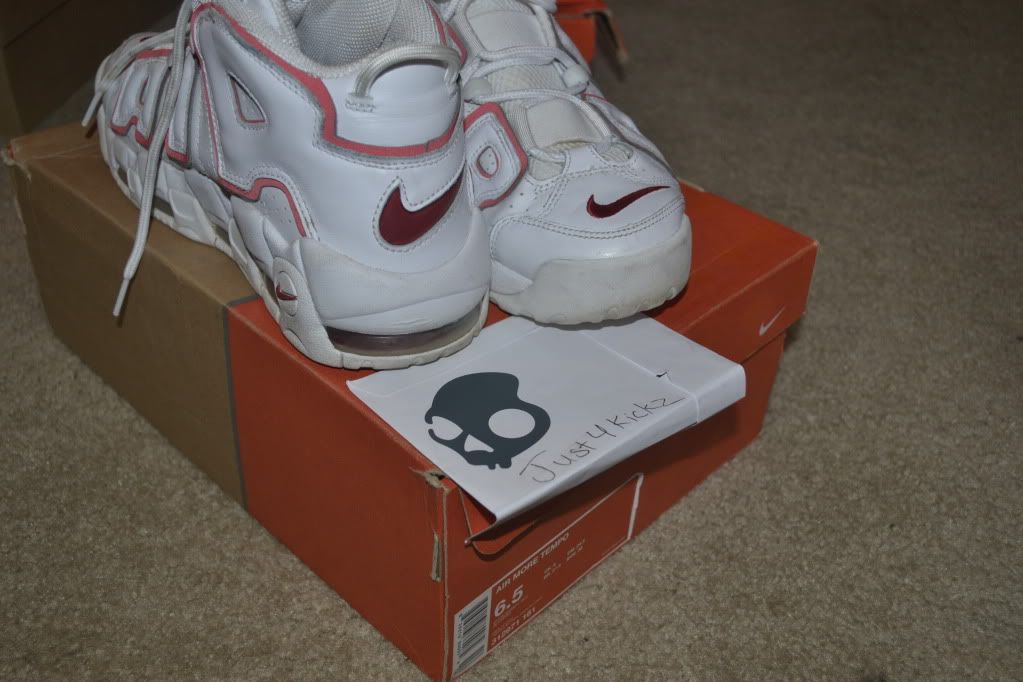 French Blue 12s sz 6.5
BIN: $75
HO: $50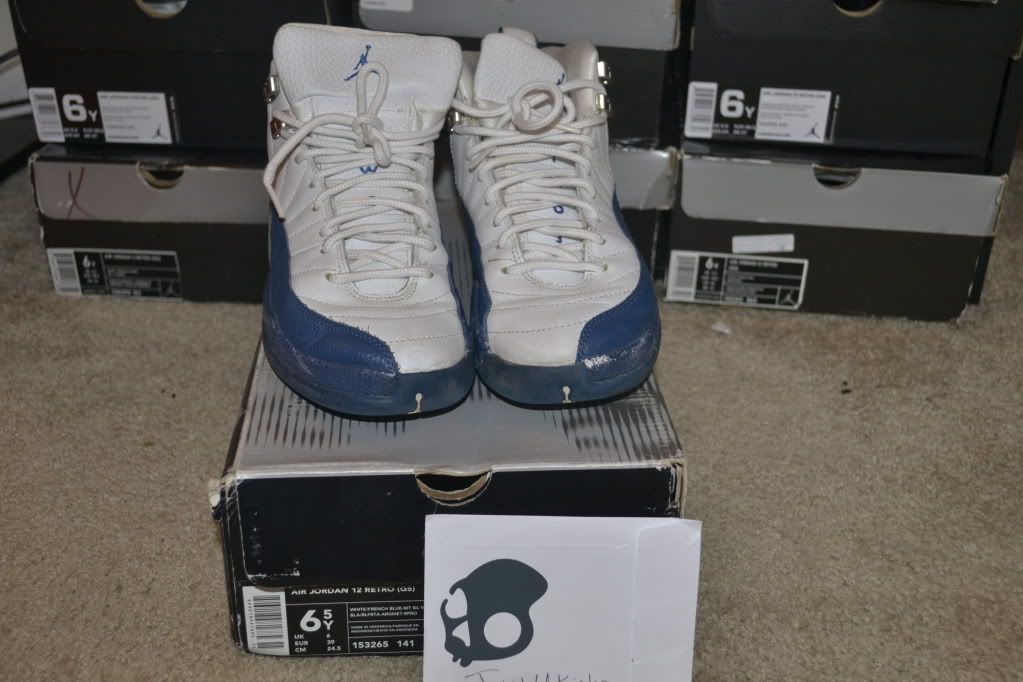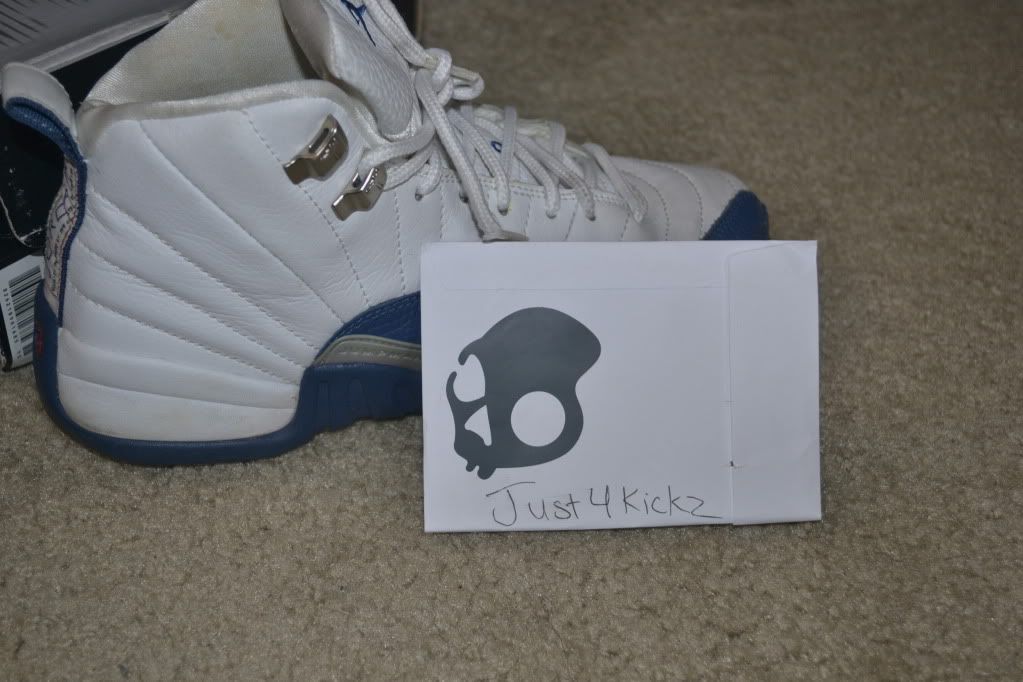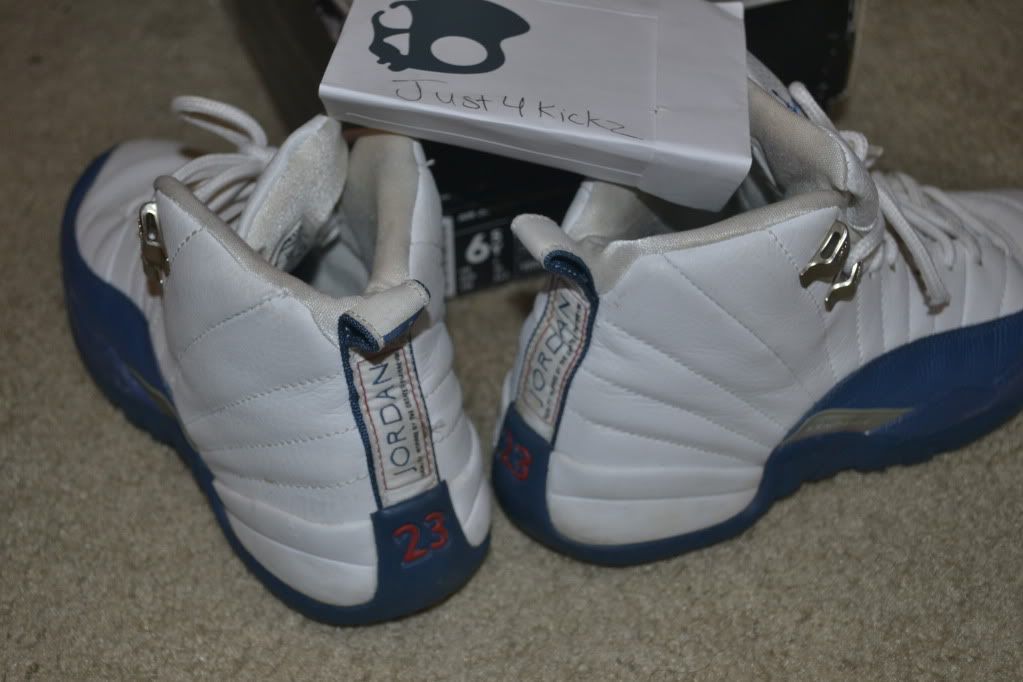 Spongebob Dunk Low sz 6
BIN: $40 (SOLD)
HO: $20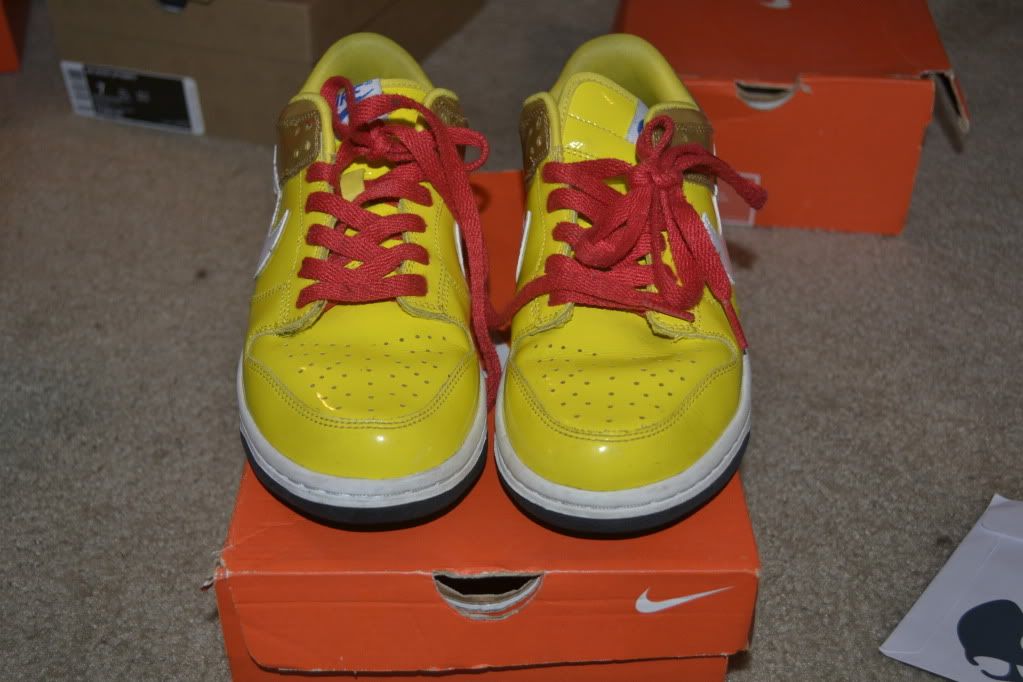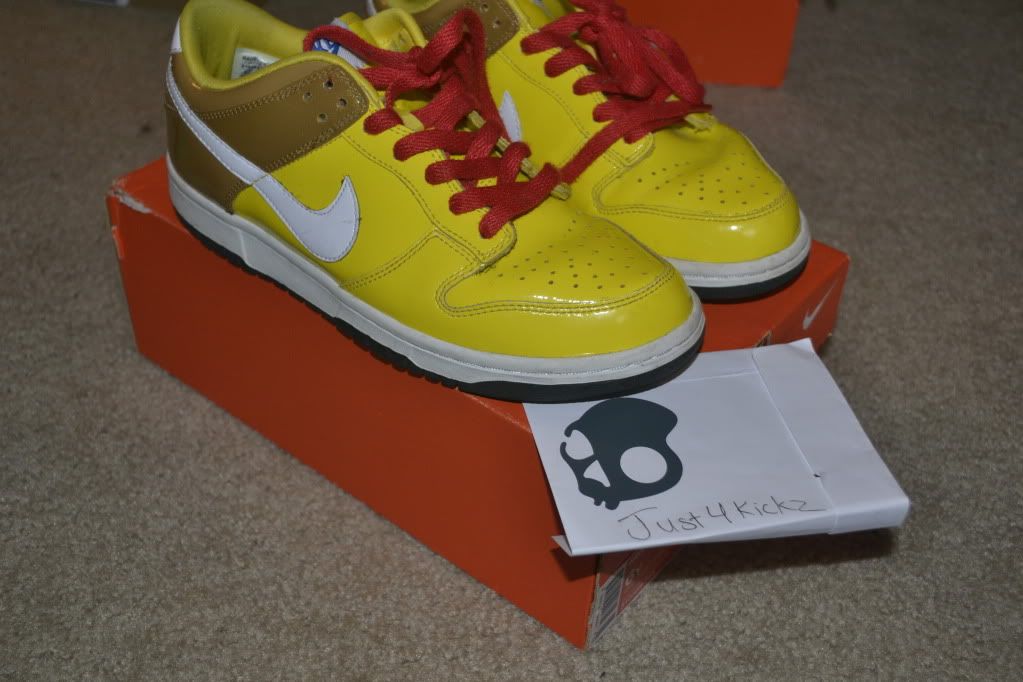 Shrek Dunk High sz 6
BIN: $50
HO: $30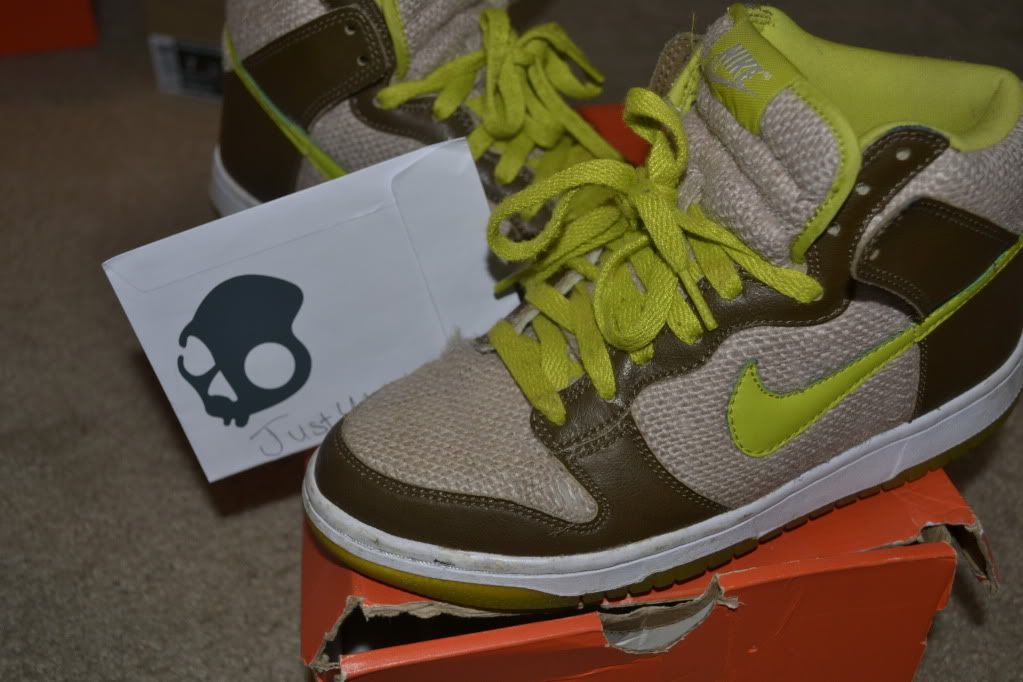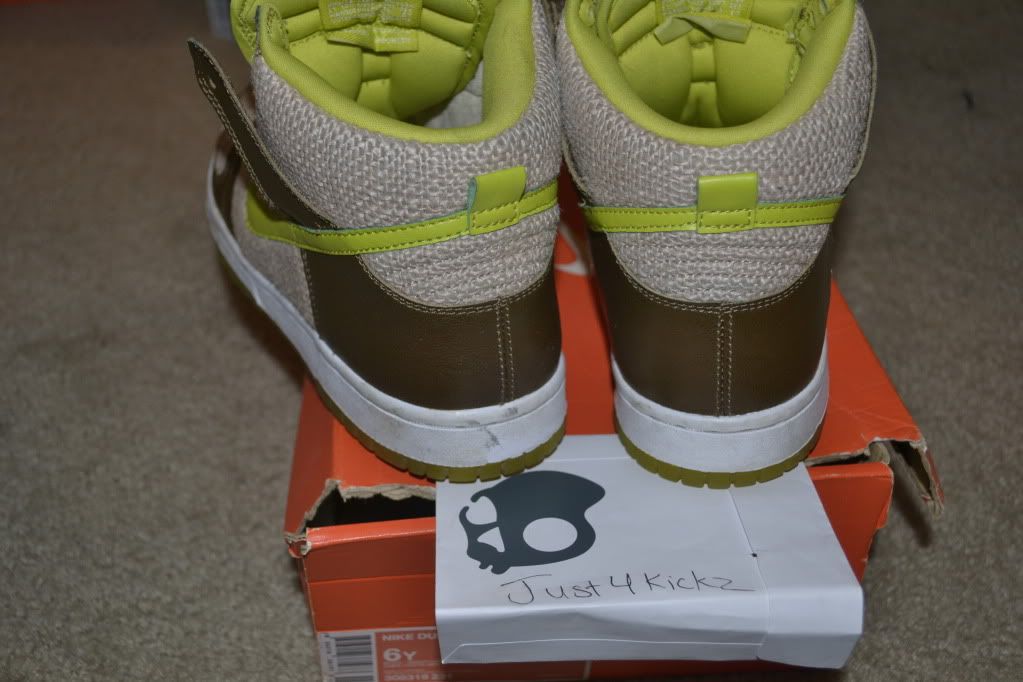 Olympic '08 Blazers sz 7.5 womens
BIN: $60 (SOLD)
HO: $40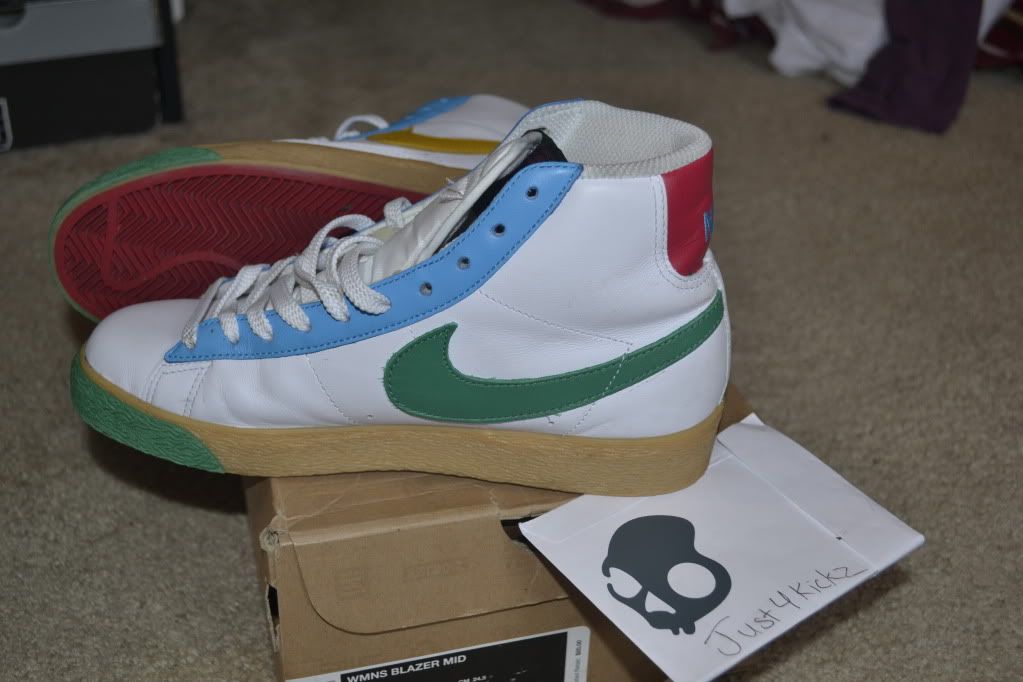 Freeze Queen (Silver/Pink/Teal) sz 7.5 womens
BIN: $110
HO: $85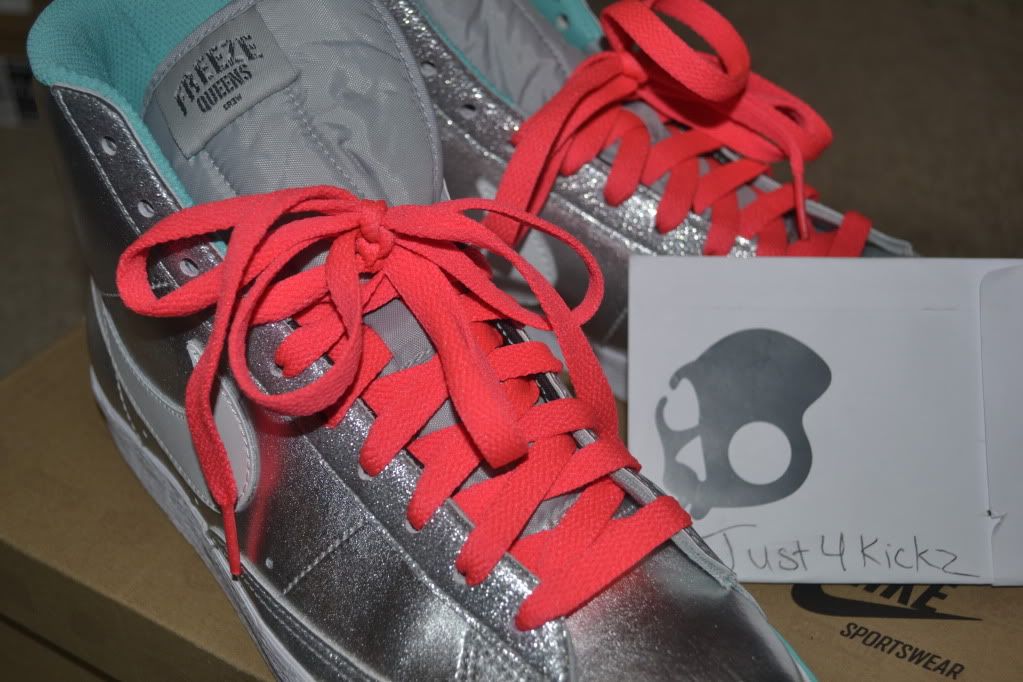 Leopard Dunk Low sz 6
BIN: $40 (SOLD)
HO: $20