This might have been the best all time for Female Sneaker Fiend. We had a great location, a power team, and a whole lot of fun... (thanks to Samia Grand-Pierre from Chicks with Kicks and Loca for some of these great pics)
Also see Sneaker Pimps NYC 05, NYC 06 , Sneaker Pimps Boston 05, Sneaker Pimps Hartford 06, SP Tour 09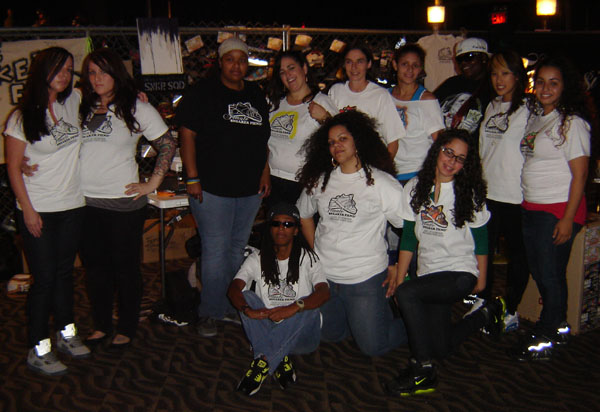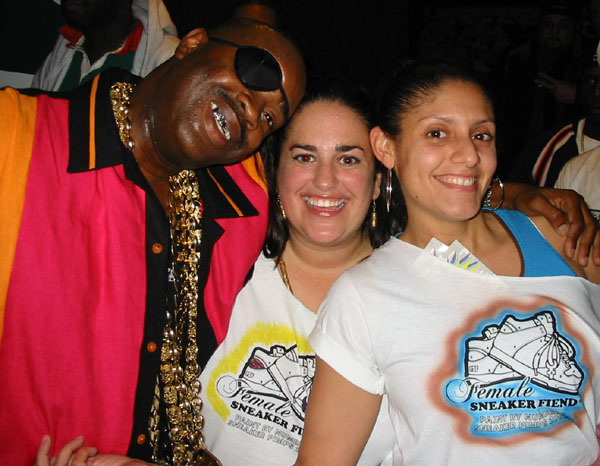 Slick Rick had some love for the Female Sneaker Fiends...
Vashtie joined a whole lot of signers on the FSF banner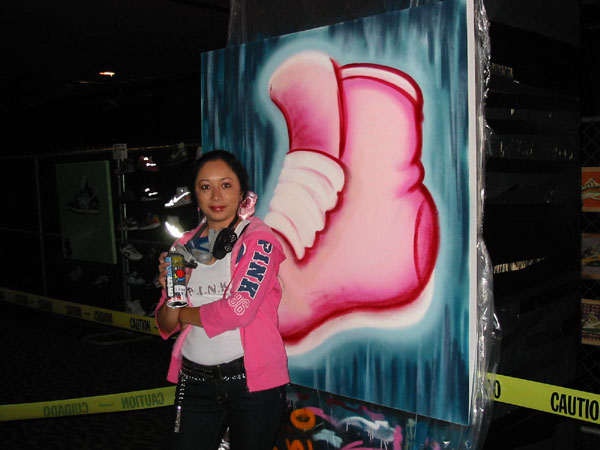 Lady Pink repped for the females too. Nice!
Love these puppies!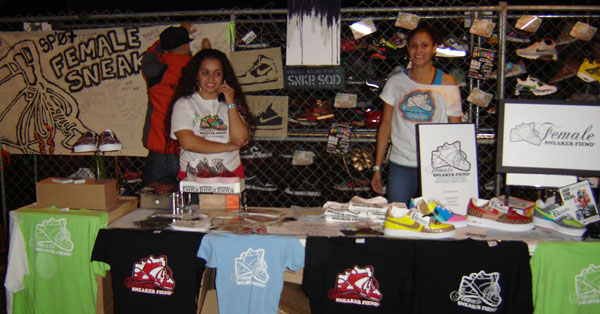 Loca and N.E.R.D with half the FSF table
Haze
Pinkeye and Fetti held it down for FSF as always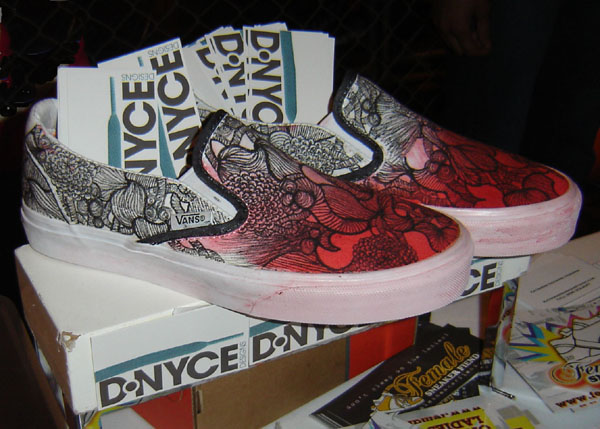 d-nyce killed it with these vans
kgiovanna's never shabby either!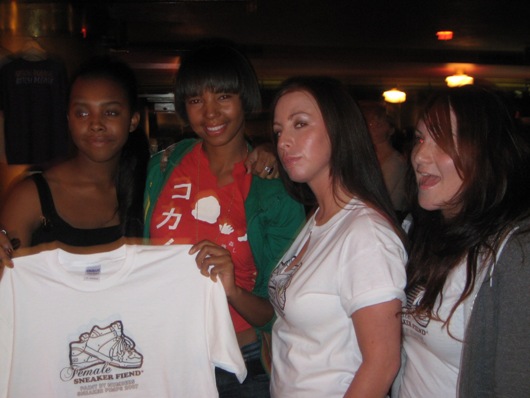 dj tiger lily reppin' the ladies (sis, tiger lily, kg and leigh)
nice bride and groom!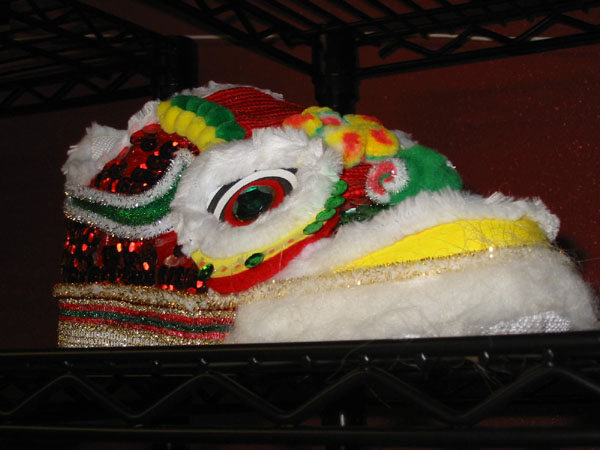 Chinese New Year's anybody?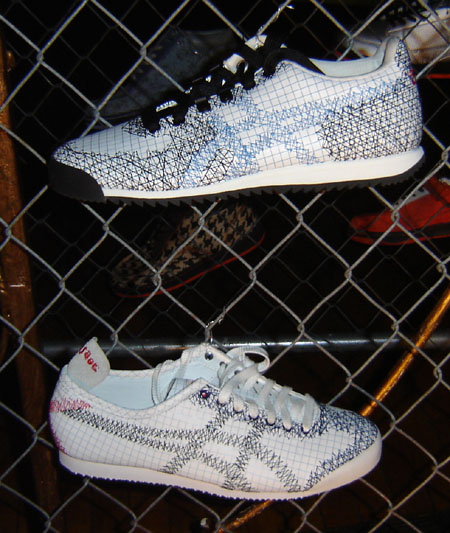 Sneaker Sandy was in the house all the way from Sweden!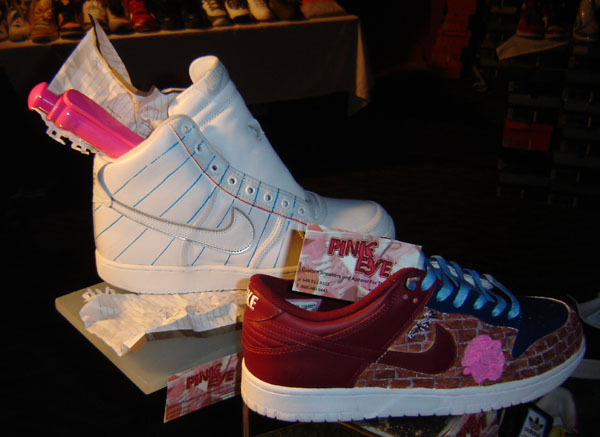 part of Pinkeye's "surfaces" collection
Stash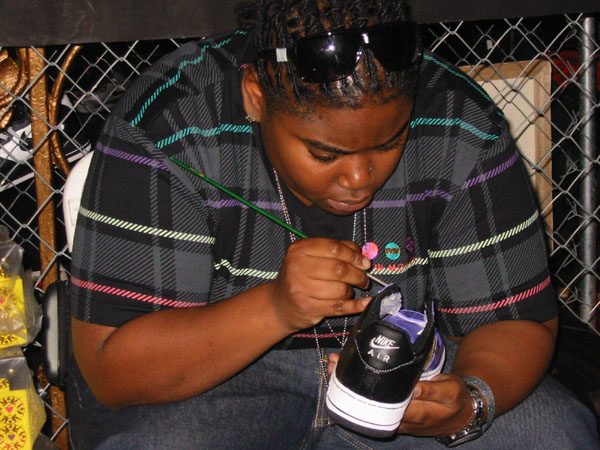 E.B. from Seductive Customs joined us
Roxy never misses a good party...well she's usually putting them on herself!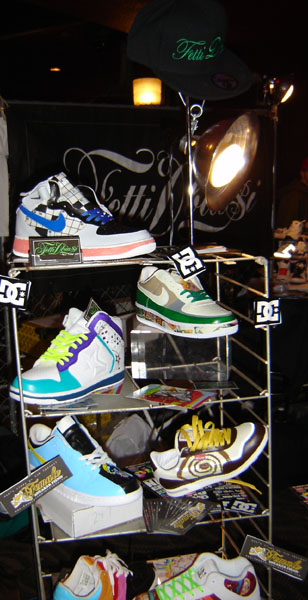 fetti brought it all--starbury's, pastry kicks, dc's...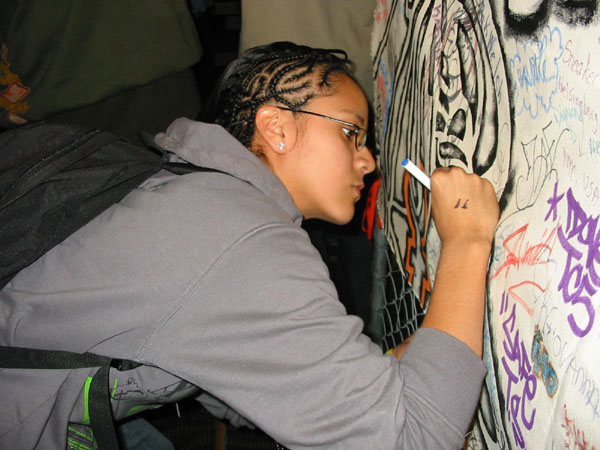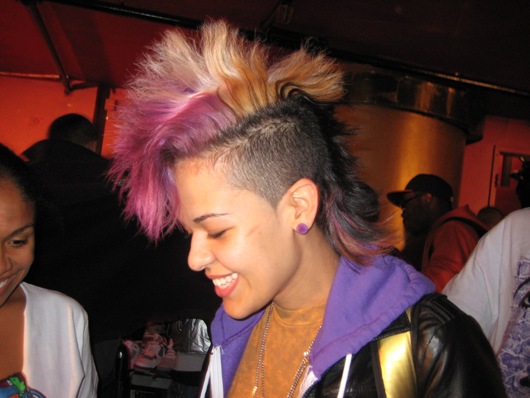 La Don
The Original Sneaker Pimp, Pete himself
Also see Sneaker Pimps NYC 05, NYC 06 , Sneaker Pimps Boston 05, Sneaker Pimps Hartford 06