Well, Sole Collector NYC at Niketown was HUGE, of course: 5 floors of nikelove, truly. It also had more than its share of nikeID clad feet, jordan collections, and insane lines (and rain!). I think a good time was had by all, and I hope the dude who dropped 10 grand on the auction had no regrets!!
photos by d-nyce and lori lobenstine. also check out sole collector boston.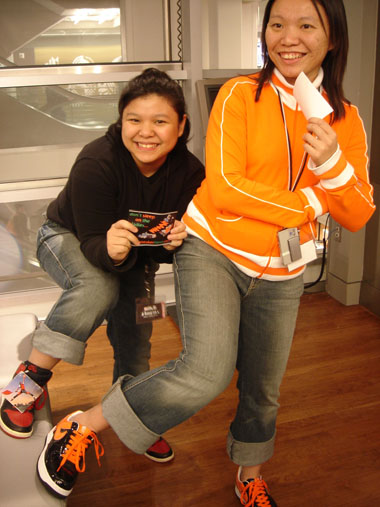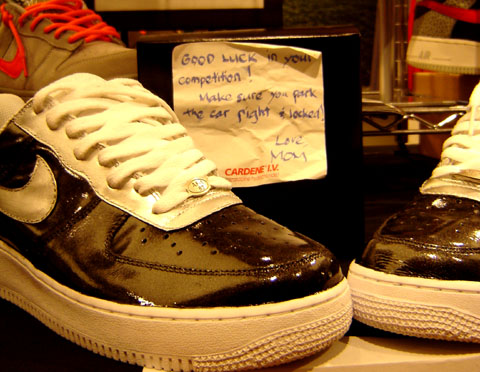 Nicki waited in line for over 24 hours!!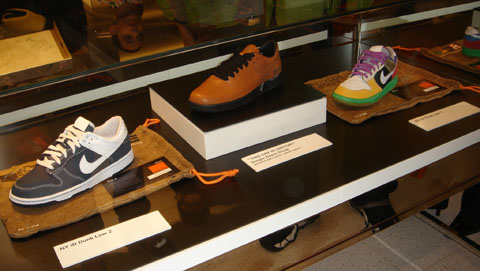 Here are the NYC Sole Collector exclusive releases, but they didn't come in a small enough size for Angie, even though she slept out in the rain!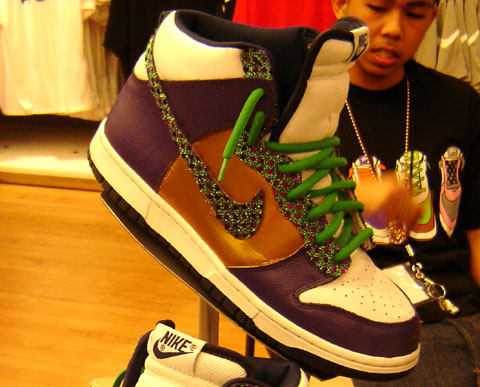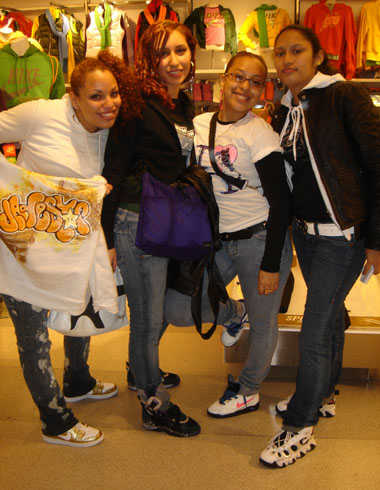 \
Bobbito did a great job DJing...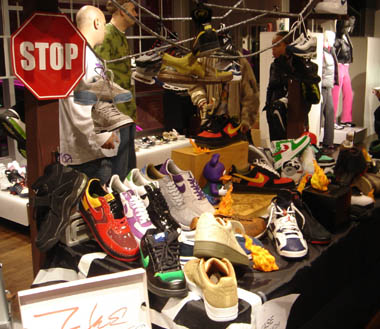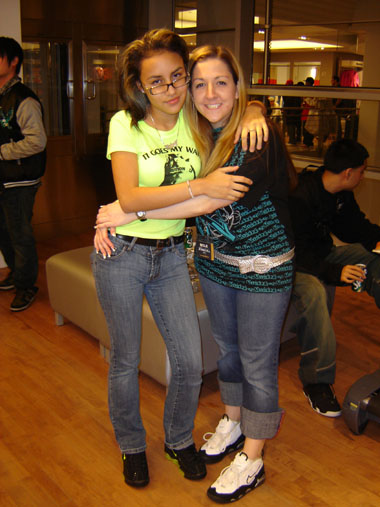 These bad boys were auctioned off...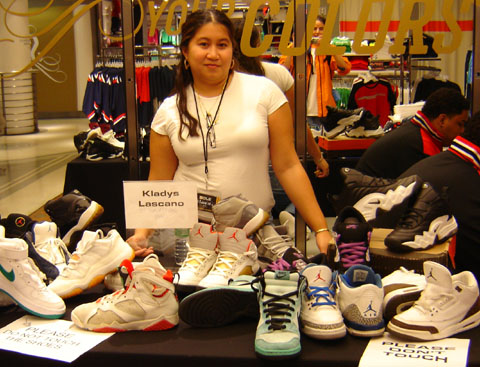 FSFer Kladys, with her display. As you can see, many more females were in the house in NYC, whether competing, waiting in line, showing off our kicks or just chilling...